It was very clear to me that when doing my top posts of 2017, that, although not quite viral, there was a sudden surge in December on my toy reviews as people struggled to decide what to get their kids for Christmas.
Then on Christmas day there was another surge as people wanted quick answers on how to operate the toys.
My more steady traffic is always on days out and travel related posts, so I have decided to do a rundown on my most visited days out and travel posts of 2017.
1. The New LEGO® NINJAGO™ World at LEGOLAND® Windsor
This year saw us join a smattering of celebrities as we attended the launch of the new LEGO® NINJAGO™ World at LEGOLAND® Windsor.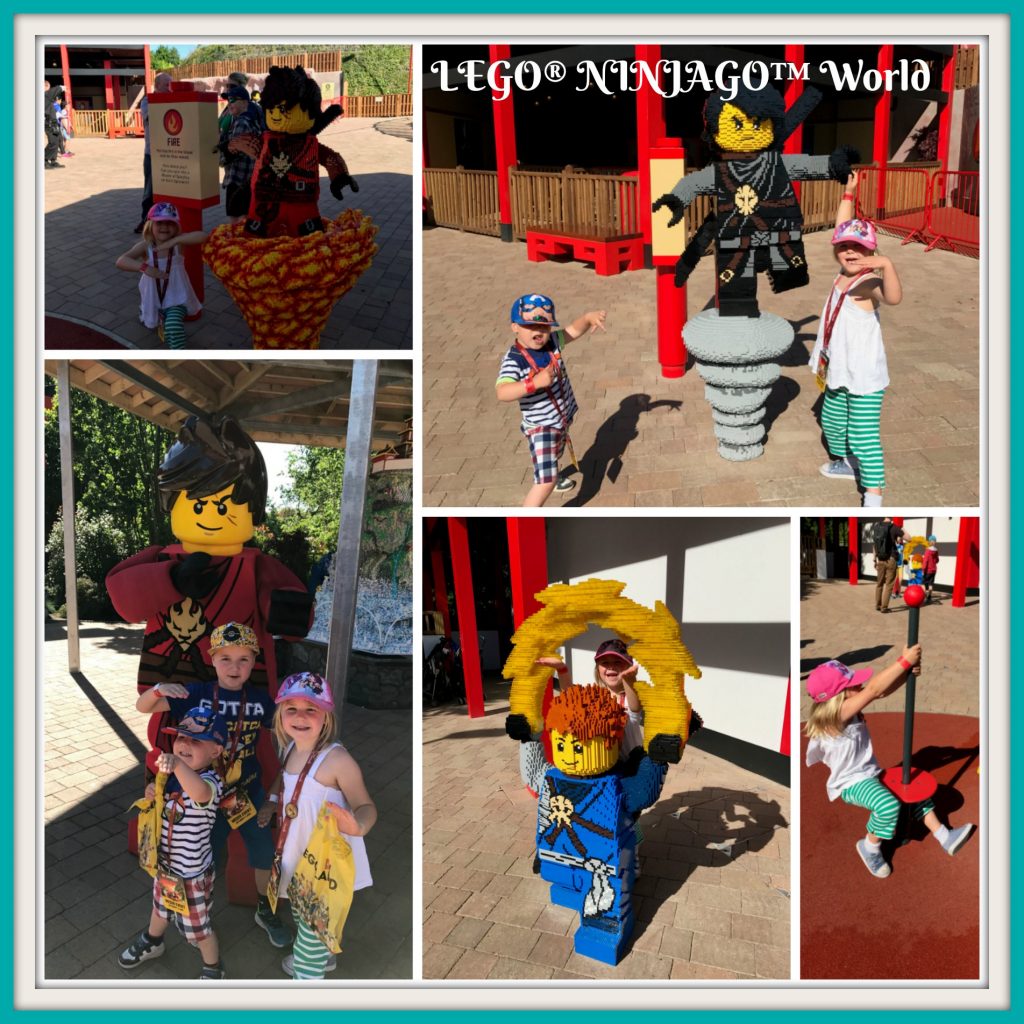 Both Isaac and Sebastian are huge NINJAGO™ fans and adored being put through their paces in various character scenes on offer, which help to test balance, agility, speed and creativity with Zane's Temple Build, Kai's Spinners and Cole's Rock Climb. After tackling the activities and perfecting their Spinjitzu skills, the kids then got to try the new LEGO® NINJAGO™ The Ride.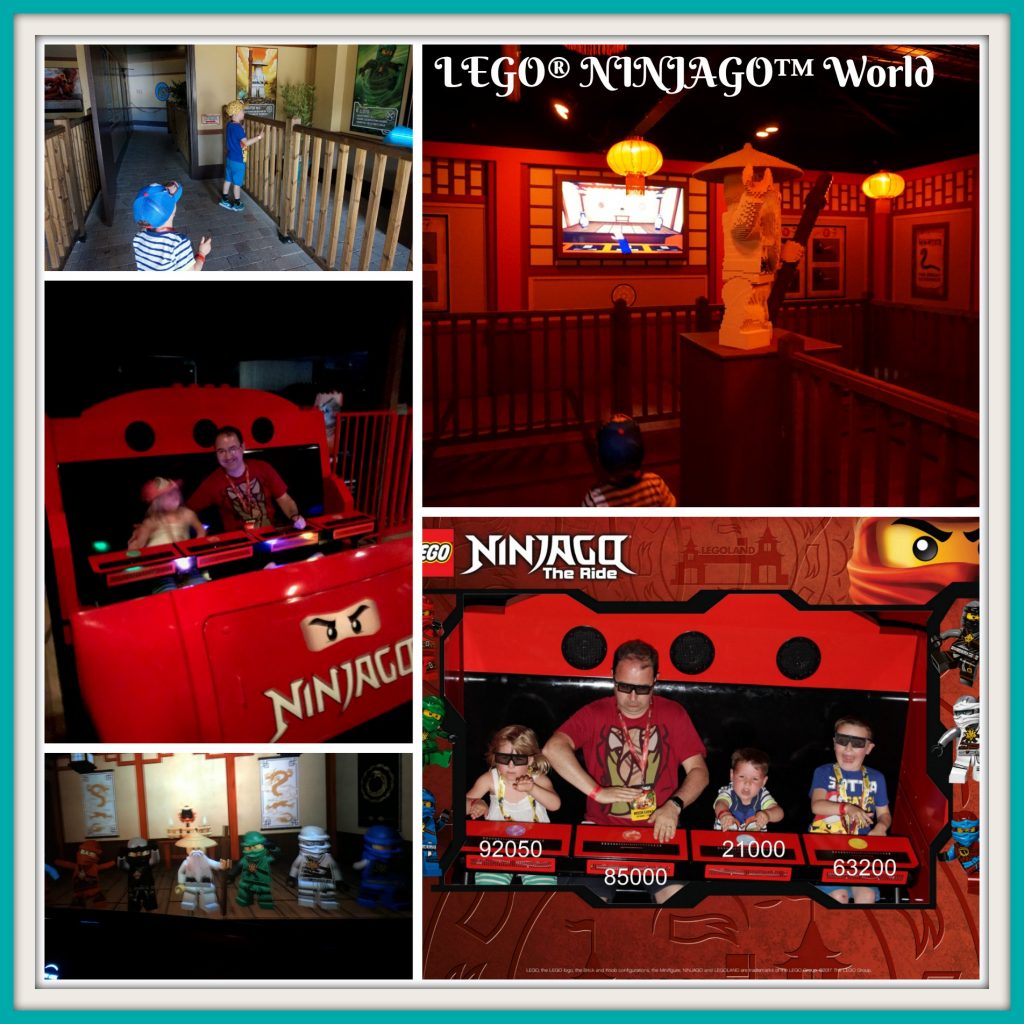 We have visited LEGOLAND® Windsor on several occasions this year and this is always the first ride they head for!!
2. A Perfect Winter Holiday with Newton Farm Holidays
In February 2017, we took the 9 hour drive from Bournemouth visit Angus, Scotland with Newton Farm Holidays.
We spent a week exploring Angus, Aberdeenshire and Edinburgh and everything they had to offer, with the promise of coming home and warming up in front of a roaring fire and Newton Farm more than lived up to our expectations.
3. Crabbing at Mudeford Quay
A post that proves that SEO doesn't always need to be en-point. This post from 2012 transferred over from my move from blogger and is not a polished as some of my more recent ones, but people seem to love a spot of crabbing and Mudeford is one of the best spots to do it locally!
4. A Thorpe Park VIP Experience
For Abbey's 21st birthday I wanted to give her an experience to remember and back in 2014, I booked a Thorpe Park VIP Experience package.
Not only did we Champagne in the gardens which overlooked Stealth, but we got to queue jump for the day and got to climb up the rollercoaster, Swarm, which gave us fabulous views over the park and all the way to London!
5. 10 Things I wish I'd known before our visit to Walt Disney World
Visiting Walt Disney World has been a dream for a number of years and we have been busy saving, but this year we were lucky enough to be one of two families to be chosen to go to Florida with Mumsnet.
With just a couple of days notice to get packed and 7 days to cram our visit in to, my list of hints and tips for planning a trip to Walt Disney World was everything we wish we had known before we travelled.
6. Visiting Edinburgh Castle with Kids
Back to our February break, our visit to Edinburgh Castle with kids is a popular post.
The castle is in the middle of the city, on top of an extinct volcano, 135 metres above sea level and offers a panoramic view over Edinburgh. It is a fascinating place and we loved learning all about Scottish History and exploring all the nooks and crannies. Oh, and don't forget to see the famous one o'clock gun display.
7. A Sightseeing Tour of London with London Duck Tours
We love visiting places and viewing them from an unusual angle and there is nothing more unusual than sightseeing with London Duck Tours.
Hopping aboard a DUKW (known as a Duck) is an experience in itself. The six-wheel-drive amphibious modification of the 2½ ton CCKW trucks used by the U.S. military in World War II takes you around the streets of London, before plunging into the River Thames so you can see the sights from the water too!!.
8. All the fun of the fair at Folly Farm
Another of Abbey's birthday treats, we spent half term in Bluestone Wales and for her birthday I arranged a trip to Folly Farm.
I have to admit that we expected a zoo, but what we actually got was a full, fun day out with not only zoo animals to look at, but a fully functional lovingly restored vintage fairground with 17 funfair rides to try.
9. Exploring Bolsover Castle with Kids
Back in April, we enjoyed a Stay, Play Explore Break in Leicestershire and as part of that trip we visited Bolsover Castle.
The romantic ruined terrace range which overlooks the Vale of Scarsdale is a dramatic roofless shell that was once a range of stately rooms that formed the entrance to Bolsover Castle and is perfect for a game of hide and seek with the kids.
10. New Caribbean Cove at Weymouth Sealife Centre
2017 saw the opening of Dorset's largest adventure playground at Weymouth Sealife Centre, where children can have fun exploring and learning about the importance of marine conservation with Tyler the Turtle and have fun as they climb to the top of the climbing frame, where they can spot rays, jellyfish, octopus and turtles swimming around on the floor.
Have you visited any of these places with your family?