What a week!
Work has been manic, I have been pinged several times so am doing lateral flow tests every day and I have been doing wrapping every night. Both Sebby and Isaac have been ill with a sore throat, thankfully their tests came back negative.
I do love Christmas, but this year I am shattered, thank goodness Kian is home as he loves wrapping presents!
Here is our week:
Sunday 19th December
Work is starting to get much busier, but thankfully it was just a morning shift for me, rather than a full day.
My only photo from today was one of the elves, who had set up Cinnamon on the arrow target for some snowball practice.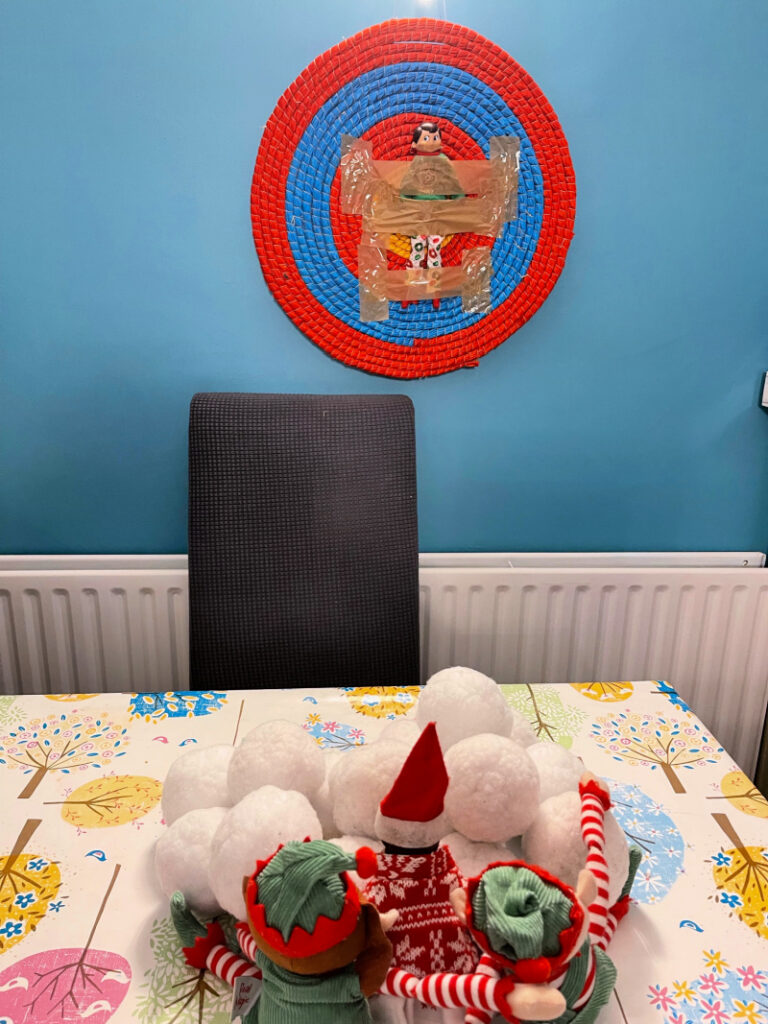 Monday 20th December
I popped to my Mum's for a doorstep visit to drop off her presents and drove back through the pretty village of Bere Regis as they always do such lovely decorations. They didn't disappoint this year with the addition of some knitted bollard toppers.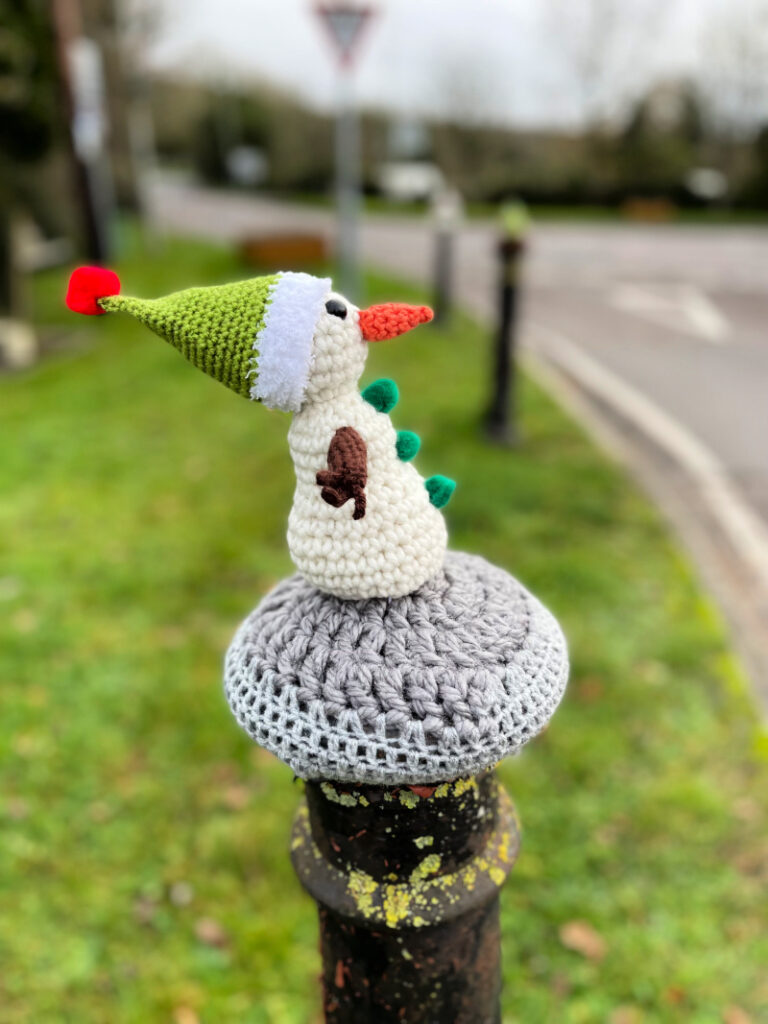 Lilah was with us for the day and loved having all the kids home from school to play with her, so we some practice on her new balance bike.
In the evening, the local Santa truck visited our neighbourhood, playing Christmas music and handing out sweets to the kids. Sebby managed to get three bags – not sure how!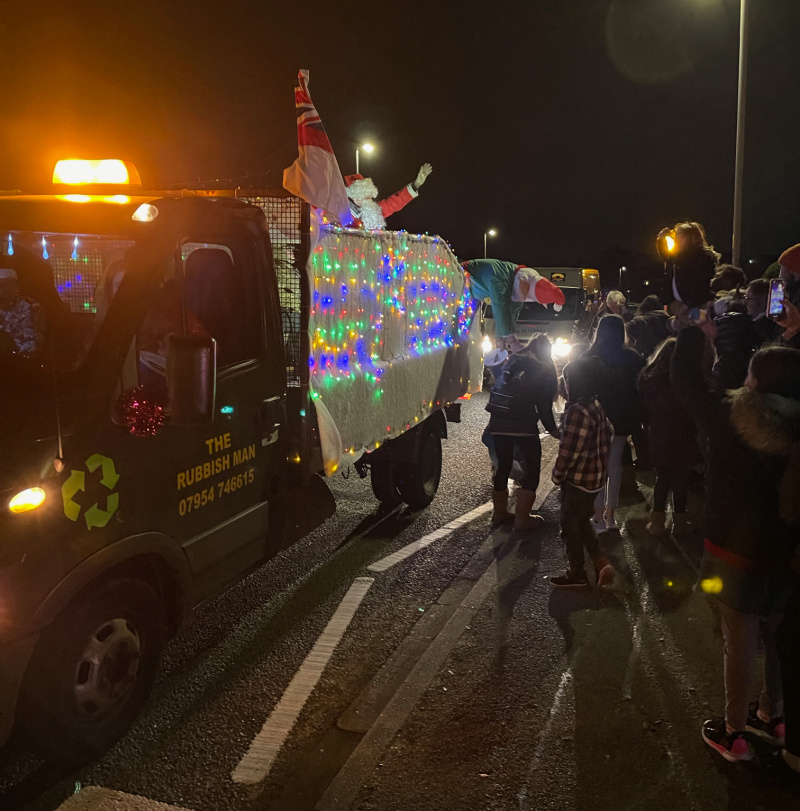 Tuesday 21st December
Time to do some last minute Christmas shopping and we headed to our local shopping centre to pick up some treats.
We picked up a box of festive Krispy Kreme donuts whilst we were there and it is safe to say ALL the kids loved them – especially Lilah, who licked off all the icing.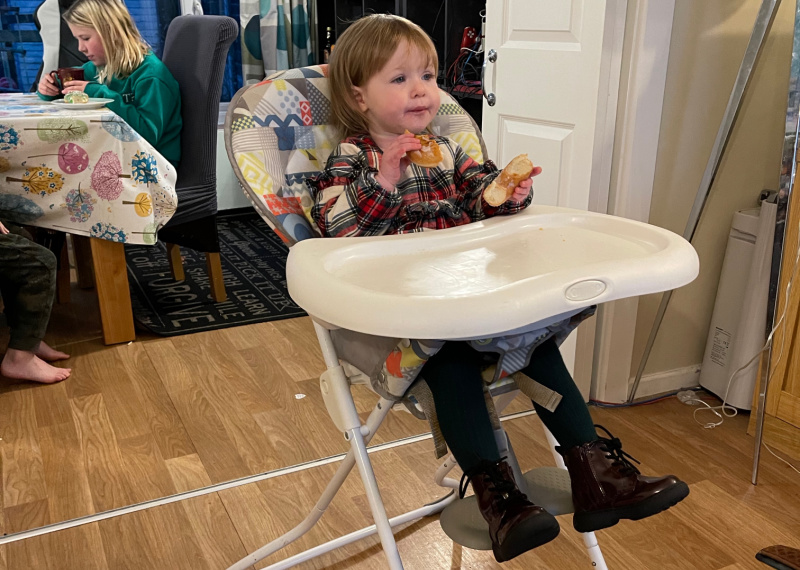 In the evening I headed to our pre-school Christmas party at a local pub. It was lovely to be "out out", although probably the last time for a while. The food was delicious and it just had to be a traditional Christmas dinner for me.
Wednesday 22nd December
Work for me and I spent the day pitching in where needed, even filming the managers doing their Christmas video. Guess what………I got pinged again!!!
Thursday 23rd December
Traditionally the busiest day of the year in retail and boy, it was busy!
Last year we had restrictions on the number of people in store, but this year we didn't and it was back to normal. We had plenty of fresh food, but the asks of the day were for wrapping paper and Christmas crackers, which we had sold out of.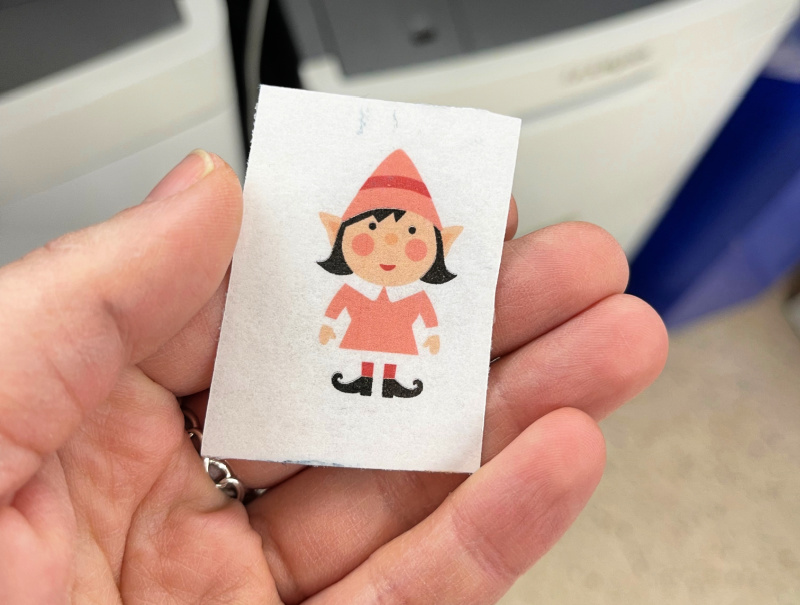 My only picture from today was of an elf that I have been hiding around the shop for staff to find and win a prize.
When I finished work I picked Kian up from the station as he has come home for Christmas – YEY!
Friday 24th December
Christmas Eve and the elves have left, but did leave presents for the kids.
Unfortunately both my husband and I had to work. Christmas Eve is normally busy in the morning and dies off after lunch, but this year it just didn't stop for either of us and we were both glad to get home in time for the Christmas Eve traditions.
We spread reindeer food in the garden and sat down and watched the Polar Express before putting the kids to bed, excited for Father Christmas.
Luckily Kian was home as Sebby would not go to sleep and made it to 1am before finally giving up.
Saturday 25th December
IT'S CHRISTMAS!!!!!!!!!
The kids dragged their stockings into us as 7am, not too bad, although I would have preferred a longer lie in.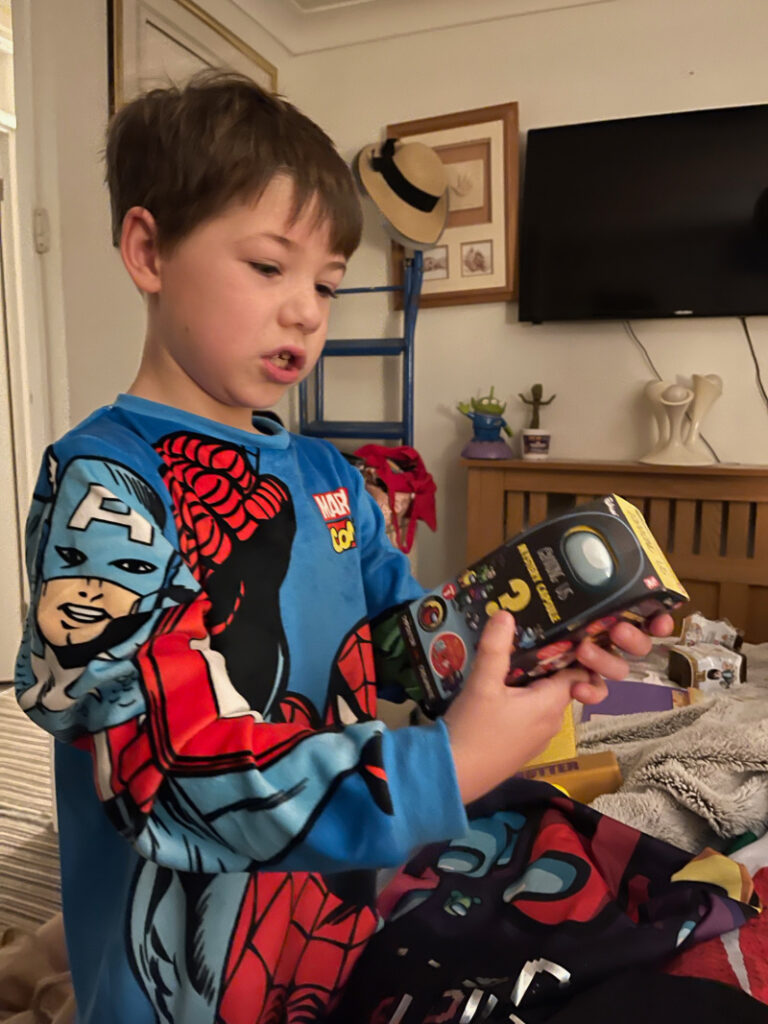 We had a lovely chilled Christmas. Normally the kids are itching to open the presents under the tree, but this year they disappeared off with their stocking toys and we had to encourage them downstairs to unwrap some more presents.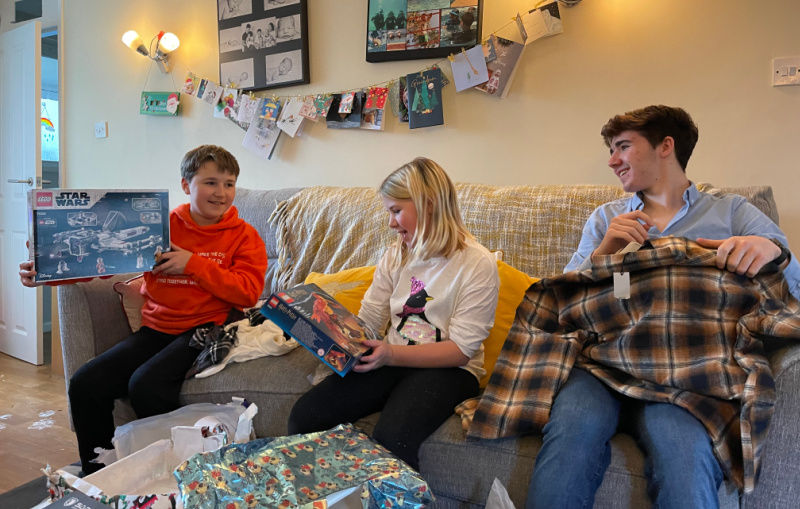 There is going to be a lot of LEGO building happening in this house between now and going back to school.
I hope you all had a wonderful Christmas!!