If your car's looking less than its best and you don't have the money to buy a new one there's no need to despair. You can easily find ways to spruce up your old car and make it look as close to new as possible. 
If you have been taking your car for granted and want to change that, here are some tips for making your car look new again.
Clean Out the Car
It's almost a given that rubbish will end up in the car. Paper that you collect from toll roads, water bottles, and take-out wrappers are all common rubbish that is often left in cars. Take some time to clean out your car thoroughly. Vacuum and dust the inside of the car so you can get rid of any crumbs that may be inside.
Doing this before you do anything else will have you feeling more positive about the potential results of your spruce up. Take some time to wash your car the old-fashioned way, get a bucket, water, and some car shampoo, give the car a good scrub. 
Keep Your Windows Clean
When you think about cleaning your windows you should not only think about doing so on the outside. Spend some time cleaning inside of the windows as well. This will ensure that your car windows will look spectacular inside and out.
Get a Phone Mount
If you don't have satellite navigation in your car and you often need to use the directions on your phone buying a car mount is a good investment. It will keep your phone in your line of vision and you will be able to drive with your hands free.
There are two main types of car mounts available. One is a magnetic mount that you can hook onto the air conditioning vents in your car. The other has a rubber sucker that mounts on the front window of your car.
Upgrade Your Sound System
One of the easiest ways to increase the value of your car is to change the sound system. This is especially beneficial if you are one of those people who like to sing in the car as you drive. It's not difficult to find the right stereo system with surround sound and good bass levels.
With the right sound system, you can have your own mini sing-along party while you are taking a road trip or just going to work.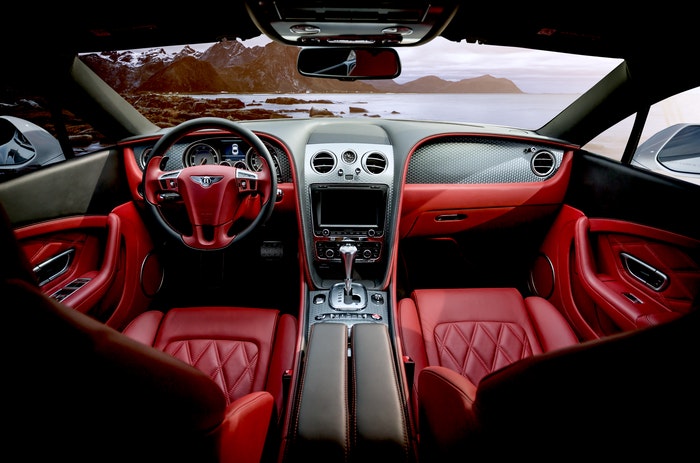 Get a Peg Bag
A peg bag can come in handy for carrying your groceries from the supermarket to your home. If you normally put your groceries on the back seat, sudden stops can cause them to go flying onto the floor. This is not only annoying but it can get messy as well.
You can hang a pegboard on the back of your seat and put your shopping inside it. This prevents messy spills and keeps everything organised. 
If you don't like the idea of getting a peg bag, you can always get some collapsible trays and put them in the trunk. These collapsible trays make it easier to store your groceries in the trunk and also to carry them into the house.
Personalize Your Car
Personalising your car is one of the easiest ways to spruce up your car and make it feel extra special. You can personalise the exterior of your car by applying decals that are easy to remove and do not leave a residue. 
You can also put on bumper stickers. Your bumper stickers can be humorous or they can send a more serious message. It is up to you to decide the colours and messages you like.
One of the best ways to personalize your car is to get a license plate that will hide the age of your vehicle. If you want to buy online, Platehunter is the best place to buy a number plate.
Spruce Up Your Car
As you can see with just a few small changes you can spruce up your car and have it looking fresh in no time. By just adding a few accessories here and there you can make the car more comfortable and also make it more appealing to the eye.
What's even better is that you don't have to break the bank to do it. The solutions offered here are completely affordable and you will have no problem implementing them very easily. All you have to do is just decide where you want to start and take it from there