Over the Christmas break, one thing that kept the kids busy was a fabulous Giant Colour-In Christmas Tablecloth from Eggnogg and it made a fabulous feature of our dining table on Christmas Day.
It was extra special because the whole family joined in and worked together to create the master piece, even doing some on Christmas Day itself.
Now the kids are staying home thanks to lockdown 3.0, I am finding that the schoolwork set by the school isn't keeping them occupied all day, so am looking for other things that will keep them busy.
Introducing the Giant Colour-in Countryside Poster Tablecloth from Eggnogg.
Full of fabulous flora and fauna from the British countryside, this Eggnogg poster / tablecloth has animals, birds, insects, flowers and plants, as well as country cottages, castles and landmarks. Colouring in each picture can spark discussions about our local wildlife and the places we live – perfect for some additional learning fun.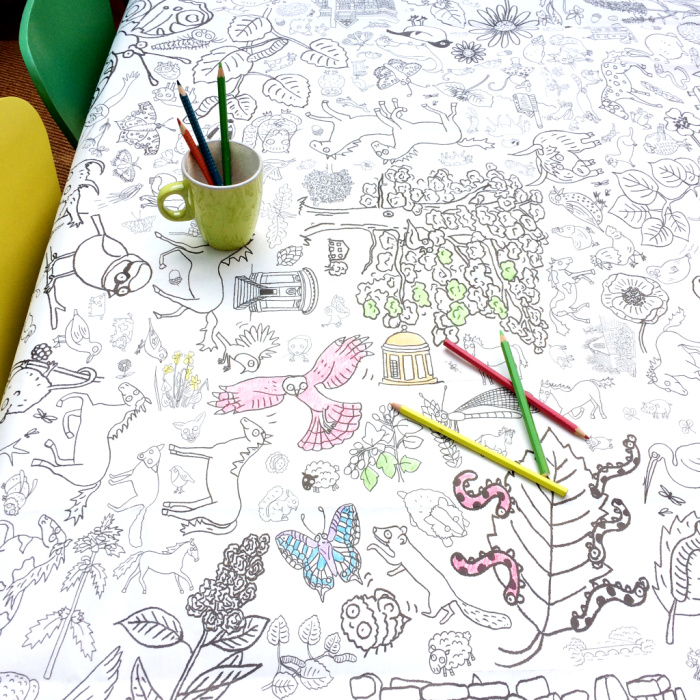 The Eggnogg Colour-in giant poster / tablecloths are fun-filled colouring-in craft activity for all ages and all occasions. It's ideal for children's parties, as well as weddings and other celebrations, holidays, rainy days and playtime anytime, and the perfect antidote to all that screen time.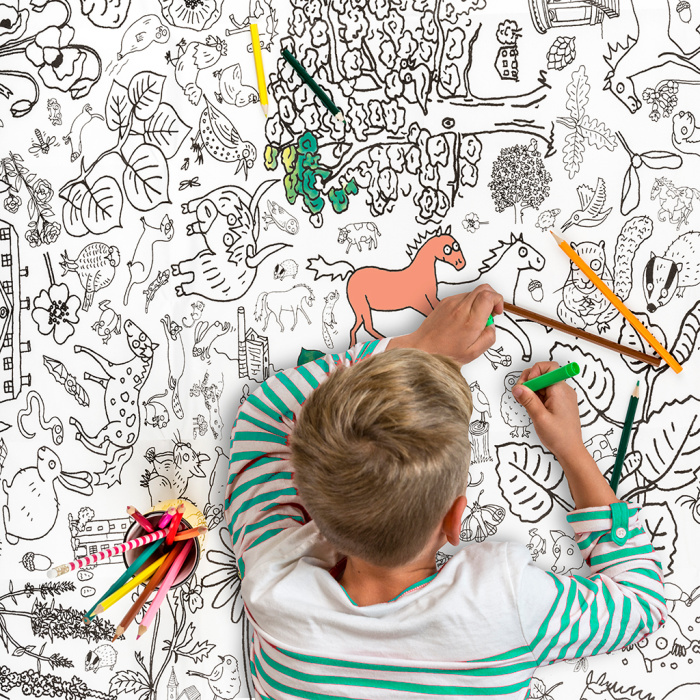 Let Eggnogg Colour-in bring a little calm into the day – and if the kids are kept busy, the grown-ups can have some down time and enjoy colouring-in therapy too and if the countryside isn't for you, they have lots of other designs to choose from including space, dinosaurs, the seaside and many more.
It works equally well as a tablecloth, poster and playmat, and even as wrapping paper and is suitable for coloured pencils, crayons, pastels, chalks, paints and felt tips.
Thanks to the team at Eggnogg, I have a Giant Colour-in Countryside Poster Tablecloth RRP: £10 to giveaway to one lucky reader.
To Enter:
Fill in the Rafflecopter widget below to verify your entries
Please read the rules below
Closing Date: 31st January 2021
If there is no form hit refresh (F5) and it should appear
If still not working please check that your computer is running Javascript
Mandatory Entry: Leave a Comment
Rafflecopter will tweet, like and follow on your behalf making it really easy to enter
Really want to win the prize? Come back every day for bonus entries via twitter