During the first lockdown, the one thing that kept us sane was our daily walks, however, during the second one in November, the kids were still at school and the weather against us, so we didn't venture too far.
This lockdown, we have vowed to do at least 3 walks per week and are very lucky that we have some beautiful walks on our doorstep.
To keep walking this time of year, you need to be dressed correctly to ensure you are able to keep warm and dry, so I have put together my top tips on what to wear, in collaboration with Go Outdoors.
What to wear on a winter walk to keep you warm
Thermal Base Layer
A base layer is your first line of defence against the cold. Base layers are designed to regulate your body temperature and should be close fitting to trap a thin layer of warm air against your skin. A base layer will also 'wick' away perspiration from the skin to keep you dry.
Mid Layer
On top of your base layer, an effective mid layer will provide great insulation by working hand in hand with your base layer to trap air between layers, resulting in enhanced warmth and comfort.
Trousers
I don't recommend jeans as they can make you feel cold and are a nightmare to dry if you get wet. Instead invest in some walking trousers that are both waterproof and windproof so that you're prepared for any conditions you encounter on your hike.
Socks
There is nothing worse than having cold feet, so a nice warm pair of thermal socks.
Shoes
The thing about walking this time of year, is that it is not just cold, but also wet so you are going to need a good pair of waterproof walking boots.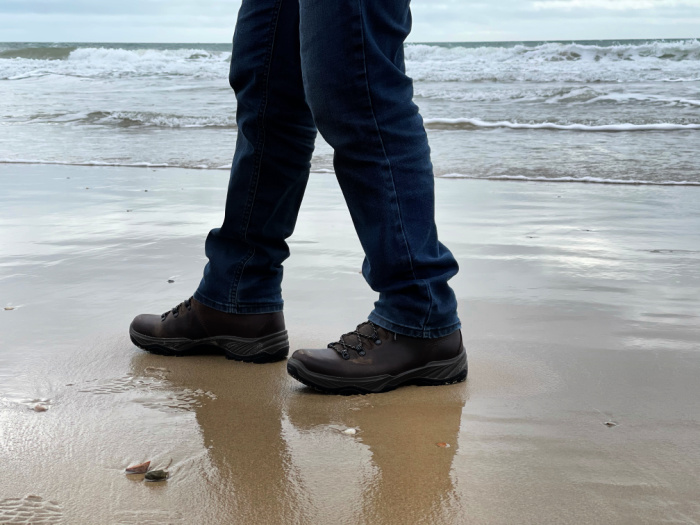 I prefer walking boots to wellies as they are more comfortable, flexible and supportive. They help to keep you comfortable and dry without weighing you down and also have a much better grip, perfect for icy, wet or muddy conditions.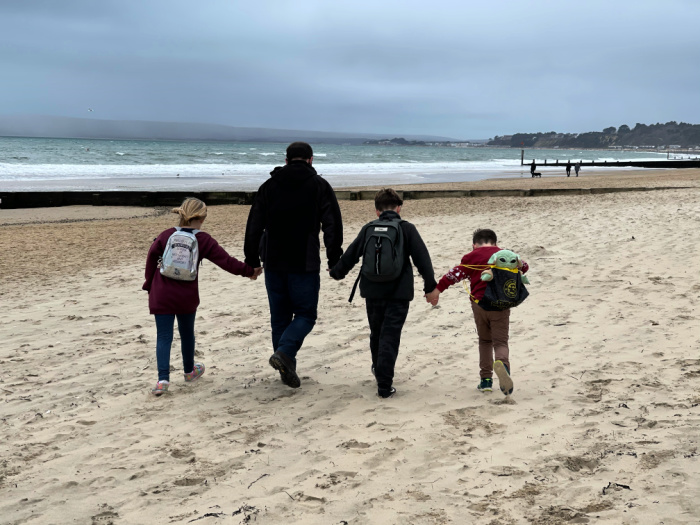 Coat
When looking for a coat, I recommend opting for a good quality waterproof coat, with a removable inner, so it can be used as a warm winter coat when it is icy, but also take you into the milder spring days.
Hat
Wearing a hat helps to keep your whole body warmer, as it reduces the amount of body heat that escapes from your head.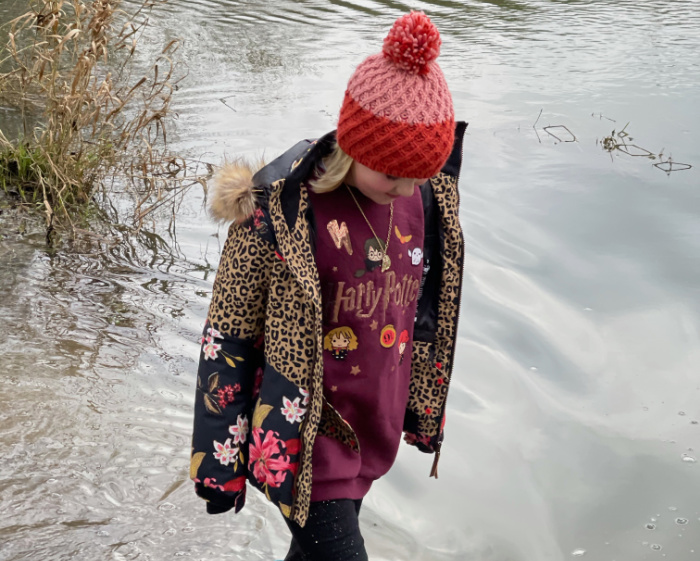 It is also great for hiding any dodgy lockdown hair cuts too!!
Gloves
A necessary accessory in the winter, gloves help to keep your hands warm and protect them from the elements. I have to admit that I love fingerless knitted gloves as they help to keep your hands warm without preventing you from doing practical things like locking doors or opening your wallet, or taking pictures on your phone.
Is there anything you take with you on a winter walk?
Disclaimer: This post was written in collaboration with Go Outdoors. All thoughts and opinions are my own