At the age of 9 (nearly 10 as she keeps reminding me), Eliza is starting to take care of her appearance and loves to have her nails painted.
We were invited to review the Shaky Pop Nail Studio, which promises to be an easy way of transforming your nails with glitter.
Shaky Pop Nail Studio is a unique style and beauty range for young girls that captures fashion and beauty trends and transforms them into cool aspirational toys.
The 100% Nail Collection focuses on up to date nail trends, made popular by celebrities, whilst still maintaining safe cosmetics standards for kids.
In the Box:
nail glitter applicator
5 pop out buttons
2 glitter pots
1 nail polish
1 brush
To Use:
Paint your nails and carefully pop them in the maraca' style applicator, with the glitter attached to the bottom and shake!!
For older girls whose fingers are a little bigger, their fingers should block the holes, but we found some glitter did escape as we were shaking.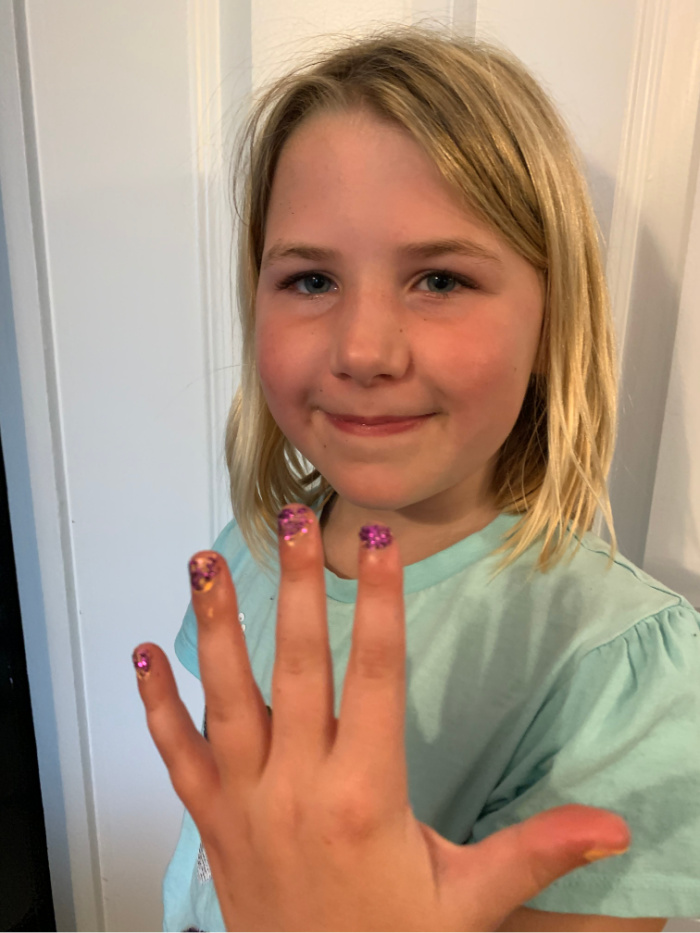 The set is easy enough for kids to do it themselves and the nail varnish peels off rather than needing nail varnish remover, allowing girls to paint their nails in the evening and remove it before school the next morning.
The results aren't perfect, but for young ladies who like experimenting, this is a good starting point that won't ruin their delicate nails.
The Shaky Pop Nail Studio has an RRP of £16.99 and is available from all good toy shops.
Disclaimer: We were sent the Shaky Pop Nail Studio to review. All thoughts and opinions are our own