There are plenty of destinations available for anyone looking to live a life in the sun. Read on to learn more about why Cyprus may be the best choice out there…
Cyprus has rapidly become one of the most popular destinations around the world for British expats looking to pursue a life in the sun. It's no wonder, really. Buying property in Cyprus is easy, the people are friendly, and the sun never stops shining.
But that's not all. There are countless reasons why Cyprus is one of the best places to live, so if you're looking for a bit of inspiration, keep reading for a closer look at 16 of its best features!
Why Cyprus is One of the Best Places to Live
Located just south of Turkey and to the south East of Greece, Cyprus is the third-largest island in the Mediterranean. As it remains one of the most popular tourist destinations in Europe, there's a chance you've already been able to get a taste for what Cyprus has to offer – but why should you consider moving there for good?
Over 70,000 British expats currently call Cyprus home, which goes to show how popular it has become. If you've been thinking about relocating to Cyprus, here are just some of the reasons why Cyprus is one of the best places to live…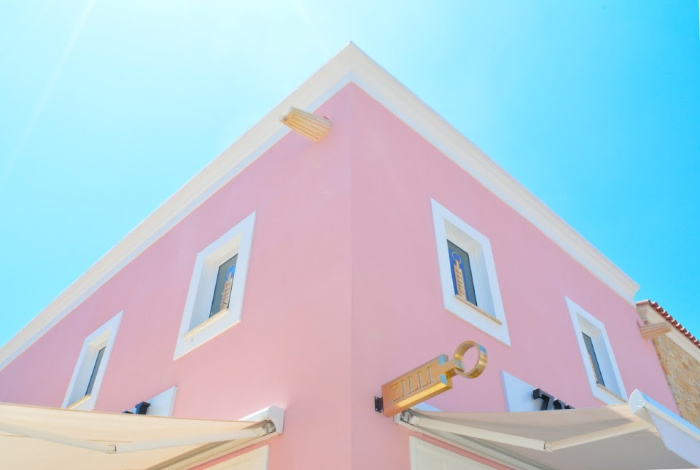 Beautiful Weather
If you're looking for a little bit of sunshine in your life, then you should be looking no further than Cyprus. The island is blessed with long summers and short winters, meaning you can keep up your tan all year long.
What's more, extreme temperatures at either end of the scale are very rare. This makes Cyprus one of the best places to live in the Mediterranean if you want to get away from the gloomy skies of the UK.
Stunning Scenery
One thing's for certain; you'll never get bored of the scenery in Cyprus. From the sprawling, golden beaches, to the breath-taking mountain landscapes, there's truly something for everyone to marvel at.
Whether it be the glorious Coral Bay or the expansive Troodos Mountains, you'll have the opportunity to revel in everything Cyprus has to offer. No matter where you choose to live, there will always be something right on your doorstep.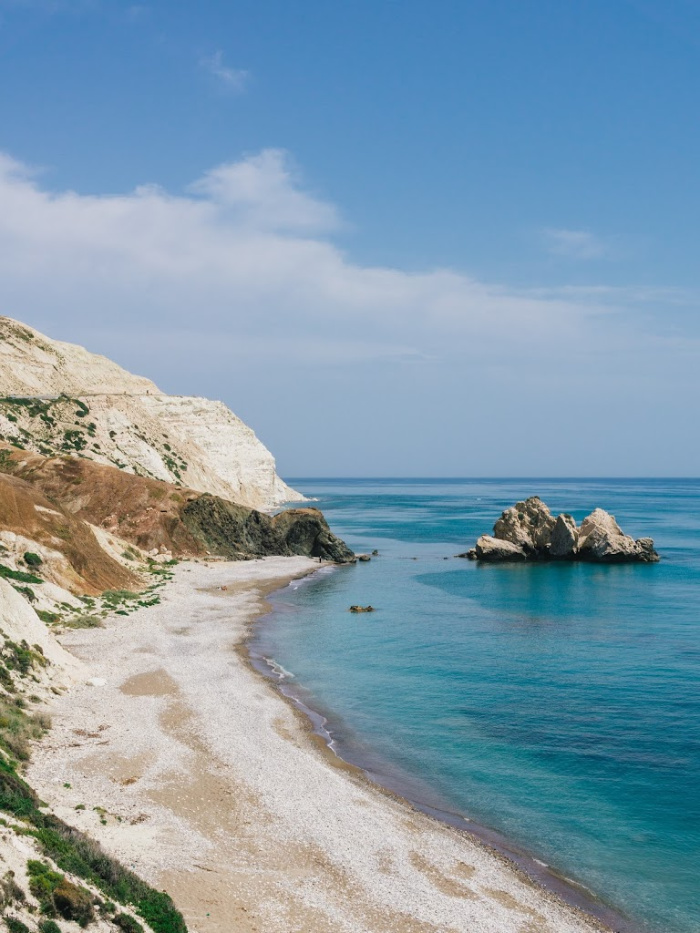 Sprawling Beaches
As for the beaches themselves? Just take your pick! There are beaches everywhere you look; big or small, busy or quiet. Whatever your preference, there will be a beach for you, just waiting for a towel to be laid down.
Cyprus' beaches are also kept clean, with the country's lack of pollution meaning that the water stays crystal clear. You might even get to experience the incredible sea life if you fancy donning a snorkel!
Inexpensive Property
If you know where to look, there are bargains left, right, and centre on the Cypriot housing market. Property prices are very reasonable, which means you should be able to get plenty for your money.
To add to this, there are plenty of options available for whatever you're on the hunt for. Whether that be a sun-kissed villa, practical townhouse, or traditional farmhouse, you name it, Cyprus has it.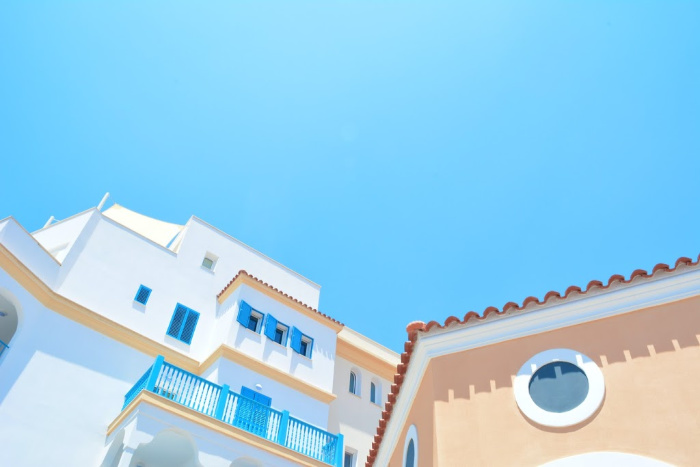 Low Cost of Living
Once you've settled in Cyprus, you'll find that the cost of living is much cheaper compared to the UK, which explains why it's one of the best places to live for British expats. Income tax rates are much lower compared to other European countries and, if you do need to keep working to fund your move, there are plenty of employment opportunities available for expats who have relocated.
Low Crime Rates
One of Cyprus' biggest draws for families and couples is its reputation for having one of the lowest crime rates in Europe – the crime rate is only one tenth of the average rate of other European countries! To put your mind further at ease, the Cyprus legal system is a common law system, based on UK standards, so you'll be protected if anything does happen to go wrong.
Excellent Standard of Education
The quality of education in Cyprus is very high, and there are several international schools across the country that can accommodate your children if they do not speak Greek. Bear in mind, there will be fees to pay as these schools are privately run.
If it's higher education that you're looking for, then you'll also be covered. There are a number of state and private universities, including the University of Cyprus, that covers a wide range of subjects.
Wonderful Food
Cypriots enjoy a typical Mediterranean diet, with local markets cropping up right across the island, all selling fresh and local produce. Being an island means that there is plenty of fresh fish to dig into and, if you're looking for a delicious bakery (who isn't?) Zorbas has you covered. And of course, British food is always available if you can't let go of your home comforts just yet.
Plenty of History
Cyprus can boast a rich and incredibly interesting history that can rival any other European country. Long before being an independent nation, Cyprus was passed between many other countries, meaning its history and landscape is incredibly diverse.
The oldest settlements on the island date back to between 6000 and 9000 years ago, and you'll have the chance to see them up close. It's certainly one of the best places to live if you're into your history!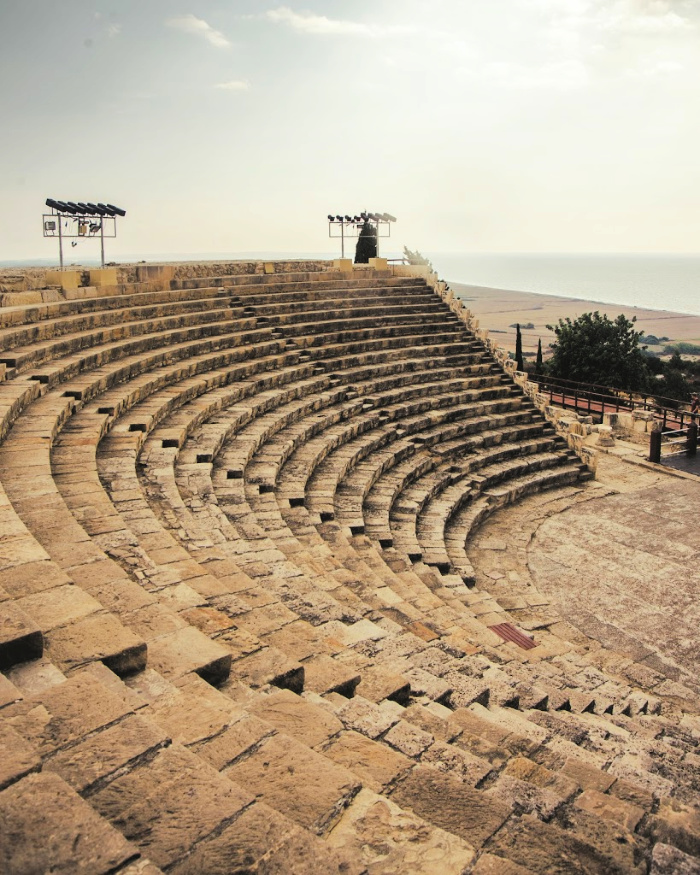 Laidback Lifestyle
If you're looking to escape the rat race, Cyprus has you covered. Life in Cyprus is far more laid back, with locals taking every opportunity to go about their business at a much slower pace. It might seem a little strange at first – especially if you're coming straight from one of the UK's busier cities – but you'll soon get used to a different way of life.
Sparsely Populated
Despite being one of the largest island nations in Europe, Cyprus is relatively sparsely populated. As of 2020, the population sits at just above 1.2 million, meaning it's far from crowded. What's more, the majority of the country's inhabitants live in the five main residential areas, so there's even more space available if you're interested in living even further out of the way.
English is Commonly Spoken
Greek and Turkish are the two official languages of Cyprus, but you don't need to fret if you aren't familiar with either. English is the most commonly spoken foreign language here, and Cypriots are much more proficient than in other European countries, mainly because Cyprus was a British colony for 80 years until 1960.
English even features on road signs, public notices and advertisements, so you'll be right at home. That said, learning a bit of the lingo is a sensible idea. You never know, you might impress a few of your new neighbours along the way.
Large Expat Community
If you're worried about settling in, then fear not. Cyprus is a hugely popular destination for British expats, so there will be plenty of people who can help you settle into your new life. Moving your whole life can be a daunting prospect, but having a group of people who have been there and done it can make things that much easier.
Up-to-Date Communication and Transportation
Cyprus has an excellent telecommunication and internet structure, which means you won't have to worry about staying connected with the rest of the world. And, while there isn't a rail system in the country, there is a modern, inexpensive bus service that can get you right around the country if you don't own a car.
People Drive on the Left-hand Side
That being said, if you do own a car, it won't take long to get used to driving. In fact, it's pretty much the same as in the UK!
Cars in Cyprus are right-hand drive and drive on the left side of the road, meaning it's easy for Britons to adjust to the new road conditions. You can even ship your car over from the UK, and you'll be right at home.
Quality Public Healthcare
Accidents happen, but if you find yourself needing to use the healthcare service in Cyprus, you'll be in good hands. Cyprus has very high standards of medical services; permanent residents here have access to free basic medical care and emergency treatments in public hospitals. So, you'll have nothing to worry about, even if something unforeseen does occur.
Are You Thinking About Living in Cyprus?
So, there we have it – those are just some of the endless reasons why Cyprus is one of the best places to live in Europe. It's not just about the sunny beaches!
If you're thinking about making the move over to the island of love – or have already taken the plunge – why not leave a comment down below with your advice and thoughts? You never know, your future neighbours might be right here, looking for your seasoned advice…