Last year we headed to Winchester Science Centre to experience their Christmas activities and the kids really enjoyed the live science show with a Christmas twist.
This year they a brand-new Christmas partnership with the creators of The World of Dinosaur Roar! with a full-blown dinosaur-themed Christmas experience and we were invited along to take part.
Winchester Science Centre is a great day out for the kids, full of hands-on learning activities that they not only enjoy, but also helps them understand how the world works around them and they were really excited when they spotted a dinosaur crate outside, with a creature making dinosaur noises inside.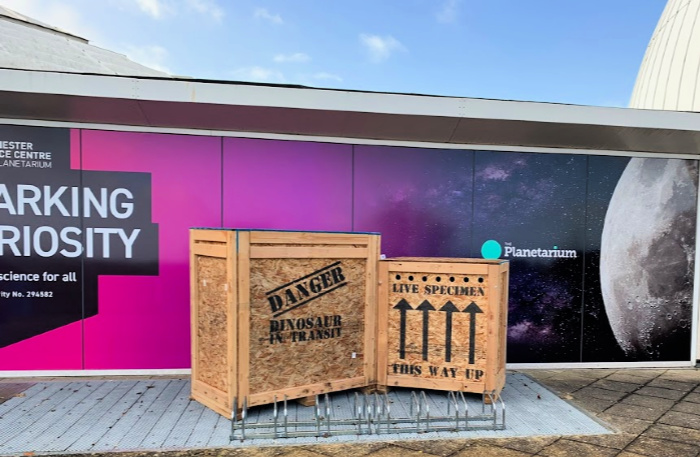 As well as the normal exhibits, there are dinosaur-themed activities throughout the centre including a live science show, mini fossil festival, dinosaur dig, meet the rangers, baby triceratops and raptor, hands-on activities, selfie-head and storytelling and best of all, it is all included in the entry price to the science centre.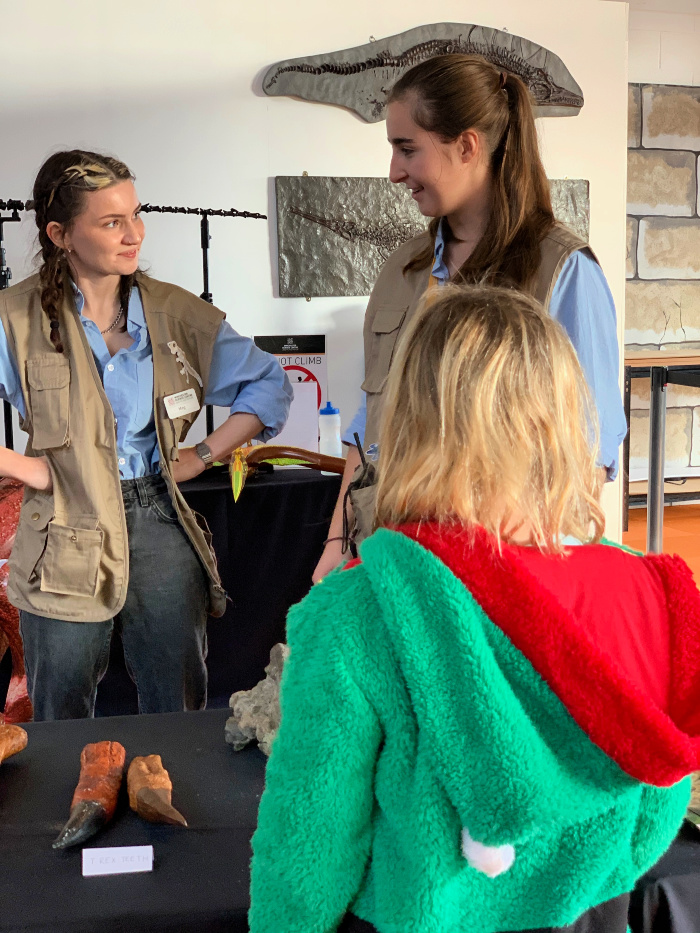 Eliza and Sebby were especially excited by the fossil festival area, where they were displaying some finds from the Isle of Wight, one of the best places to find fossils in the UK.
I was really impressed with the kids knowledge and they gave the fossil team a real grilling on some of the items on display.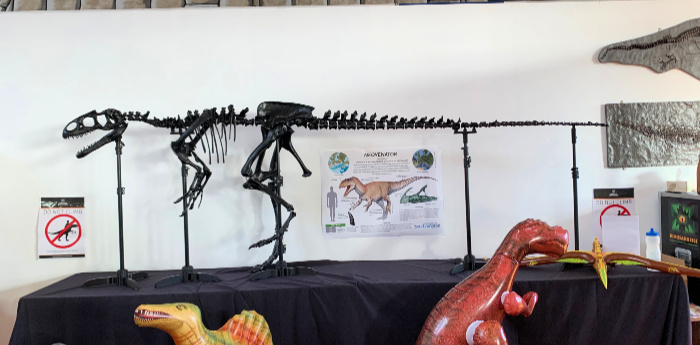 When you arrive at the centre, you need to book a time slot for the show, as they have limited numbers. Like last year there was seating, but in a change, the kids could sit on mats at the front for a really good view.
Our scientist was Meg and she had the kids engaged right from the start.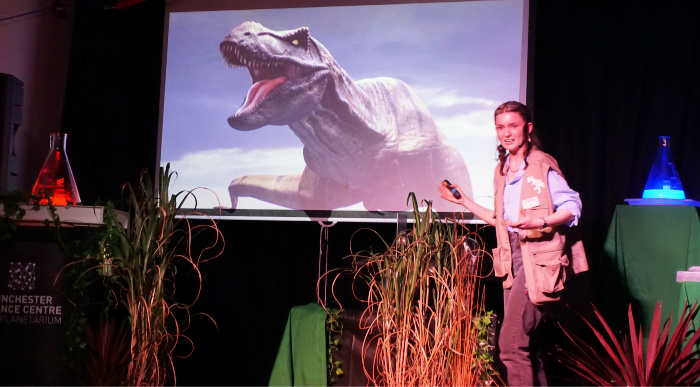 There is something about dinosaurs that really grab the kids attention and Meg introduced us to some old favourites and some new ones as she did some fun experiments on stage.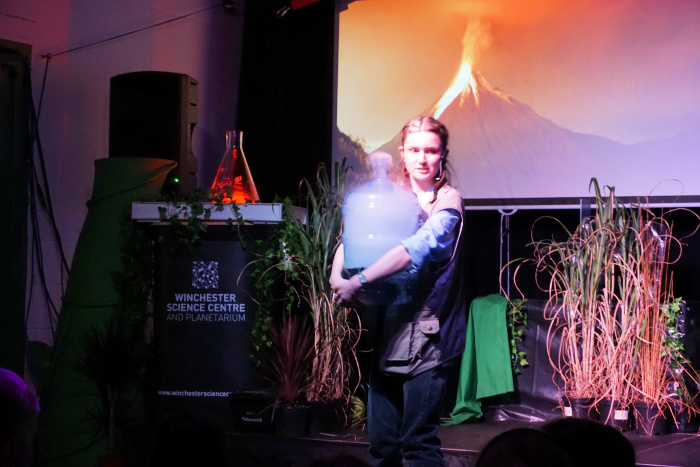 We discovered what scientists think a T-Rex and a Parasaurolophus really sound like, how a pachycephalosaurus uses its skull as a helmet and found out how dinosaurs were wiped out with some fun volcano experiments.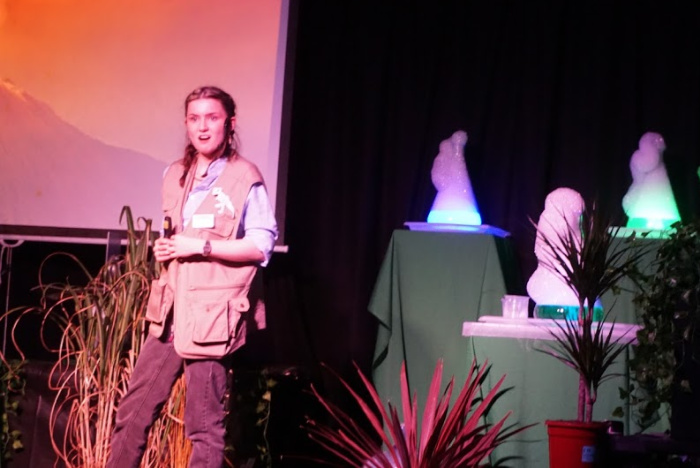 It was a brilliant show and the only disappointment was that the kids wanted it to go on longer.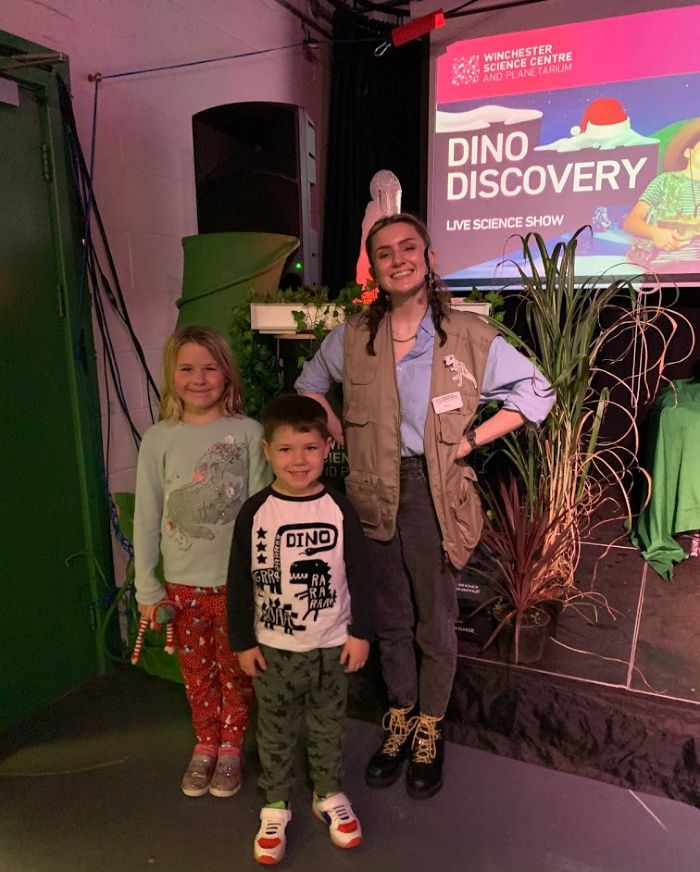 We still had lots more experiments to do try in the science centre.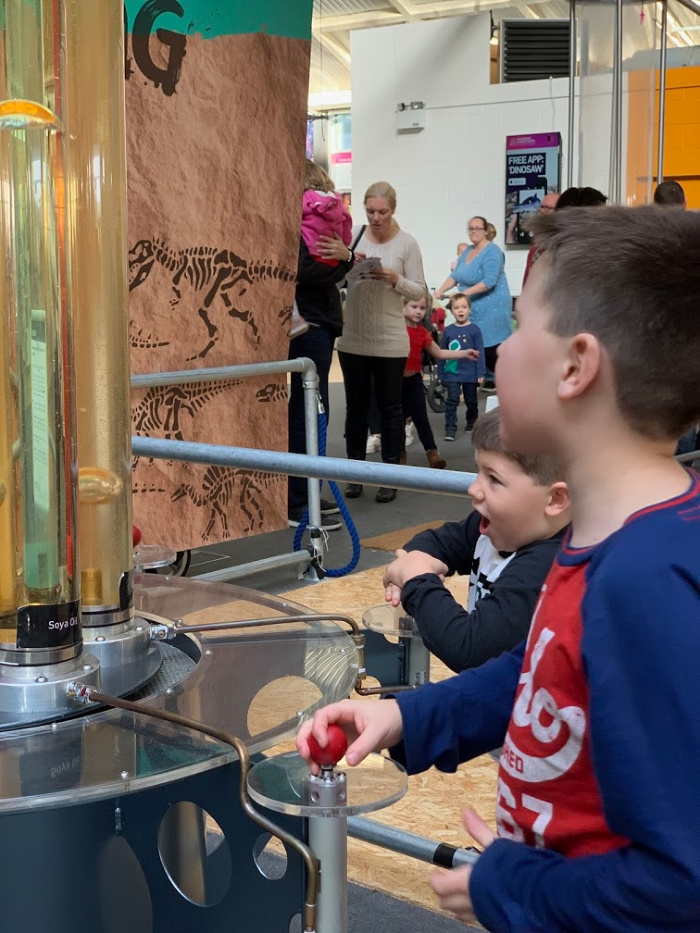 It is worth booking a planetarium show too, as they have some lovely Christmas themed ones at the moment. We saw one about a penguin and polar bear who ventured into space to find out why the poles were covered in ice.
Tickets to Winchester Science Centre cost from £9 per person when booking online at least three days in advance, with children under 3, free. Planetarium and tickets to see Santa cost extra and can be booked online or at the entrance desk.
Disclaimer: We recieved tickets to Winchester Science Centre for the purpose of a review. All thoughts and opinions are our own