The Isle of Wight is just a short hop from Lymington, on Wight Link ferries, for us and this week we took a last minute break on the island to check out the summer events at the kids favourite parks.
Our visit was the Big Night Out at Blackgang Chine, with our second day spent at Robin Hill Country Park.
Whilst most people have heard of Blackgang Chine, Robin Hill is its not-so-secret award winning sister park, set in 88 acres of beautiful countryside and forest.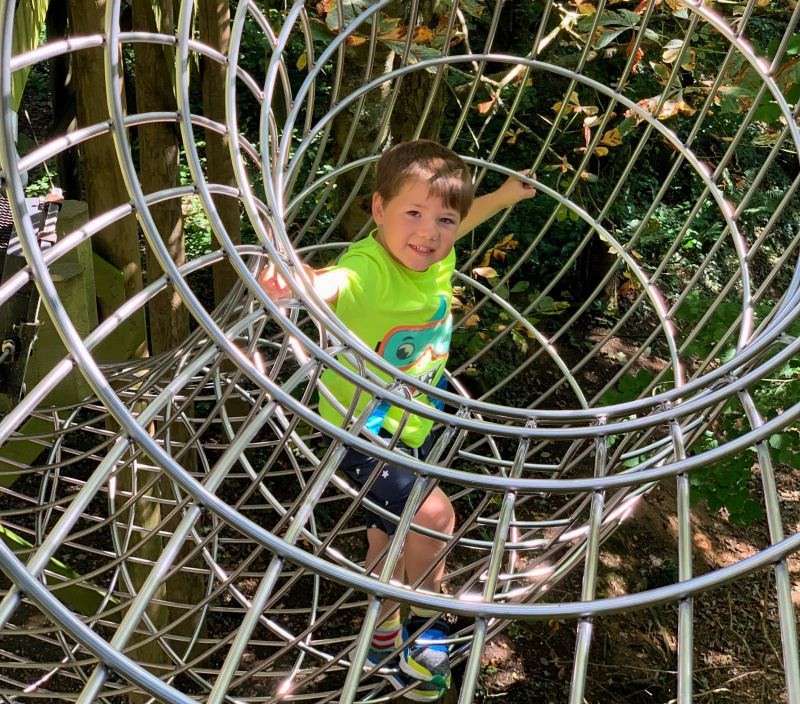 Robin Hill offers a great mix of rides and adventure play for fun-loving families and children alongside relaxing woodland gardens, ponds and sculpture walks and the kids were excited to find the new Jungle Heights Trampoline Nets, next to the Canopy Sky Walk.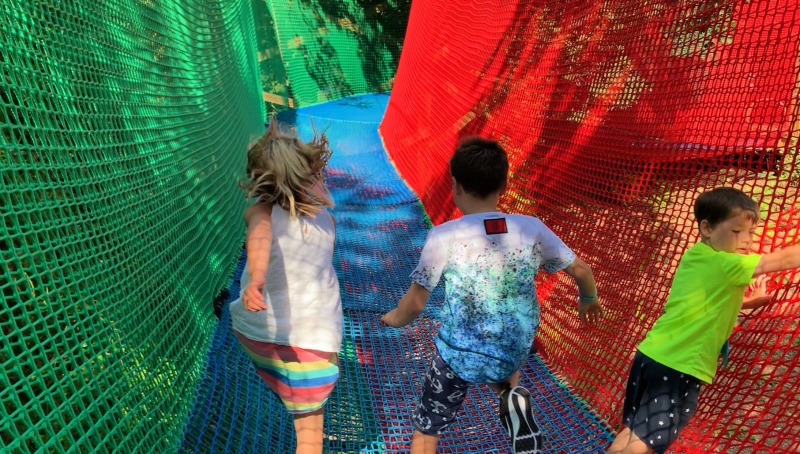 With a suspended maze, two dual net bridges, a huge 10m net trampoline and a net tower, there is plenty to keep the kids occupied all day and a handy cafe for adults to relax in, if you are not dragged into the nets to join in the fun!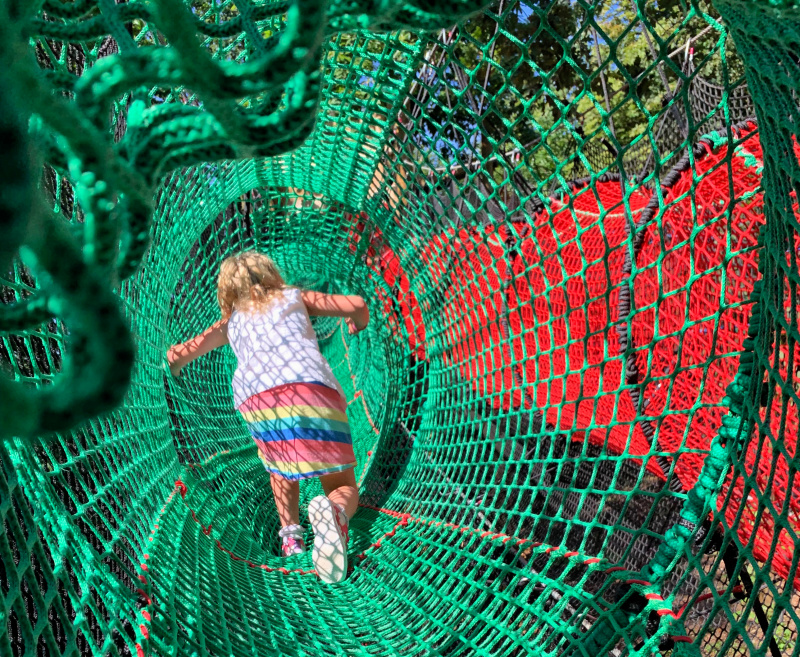 We managed to tear them away with the promise of doing the Toboggan run, an exhilarating quarter-mile downhill run.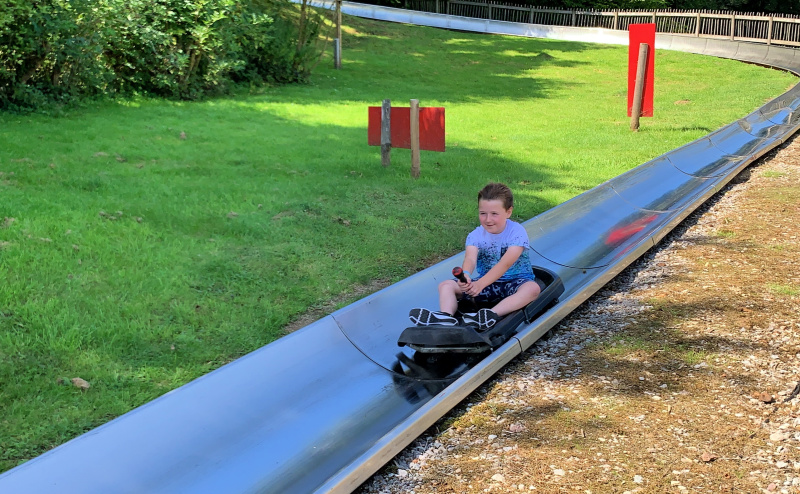 We love Robin Hill as it gets the kids walking and exploring with the promise of something new to see around every corner.
Don't forget your swimwear, as they have a huge 100m waterslide set up on the biggest hill of the park.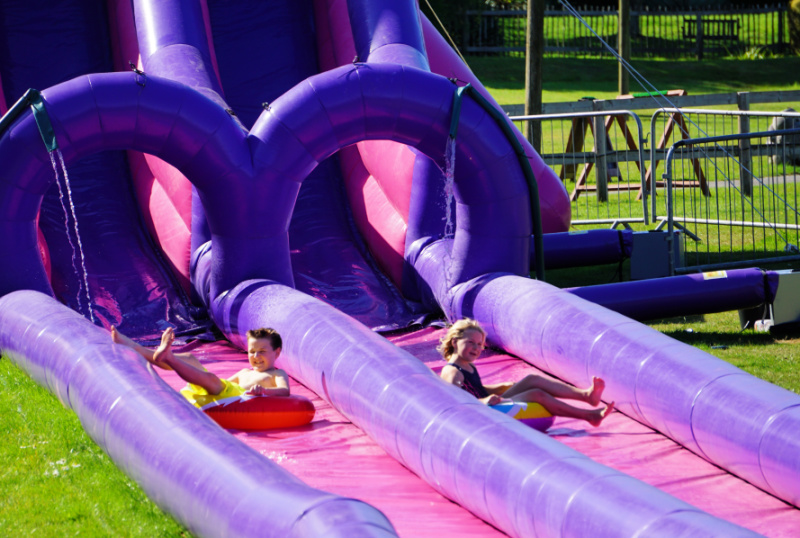 The slide does cost an extra £3 per person for half an hour, but it is well worth it to see the smiles on their faces as they race each other down.
Sadly Sebby was too small to ride, as you have to be over 1.2m, but the slide is set in between to play parks, so he was happy to play as they raced up and down the hill.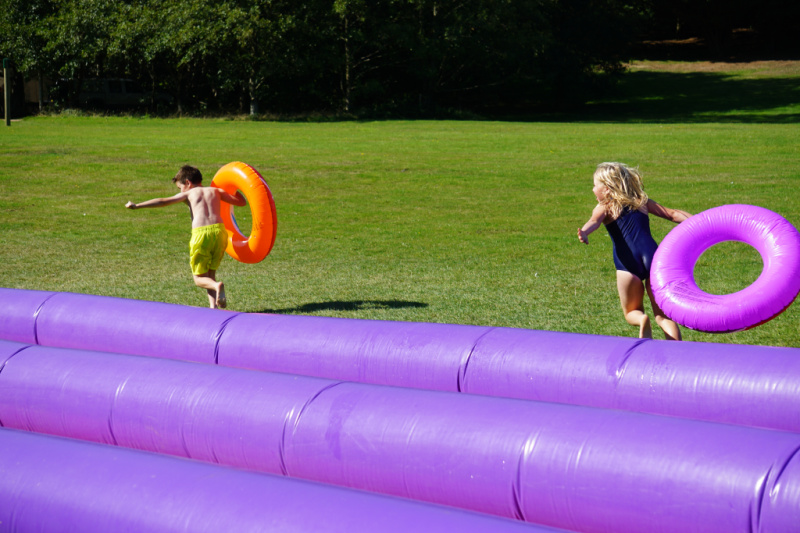 The slide is also set just below the Falconry area and we got to meet their newest star – a Kookaburra, who stubbornly refused to fly during his part of the show, much to the amusement of the audience, although he did seem rather fond of one audience member and landed on his head!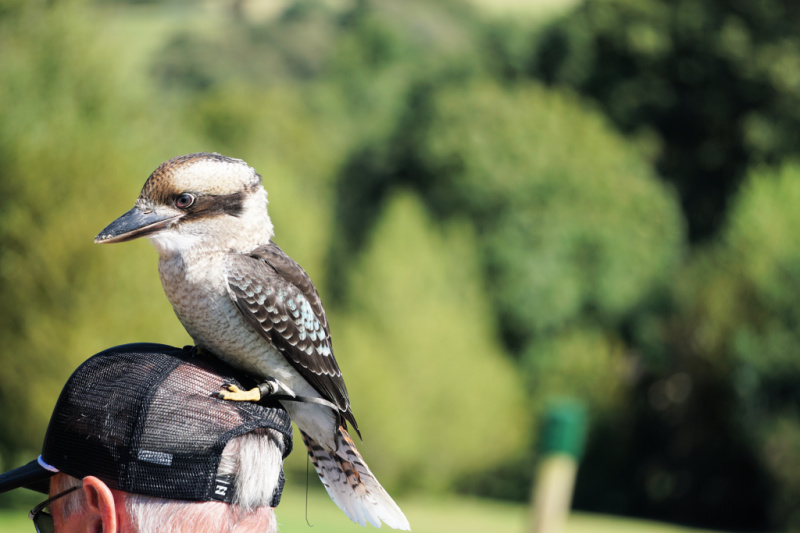 The Jungle Fever events start at 4.30pm, with majestic life-sized African animal puppets including Annie the giraffe, Jabi the zebra and Lenny the lion, making their annual migration back to the park in time for dinner for Feeding Time.
The kids got to learn all about the animals and then feed them their dinner, before taking part in a Djembe Drum workshop.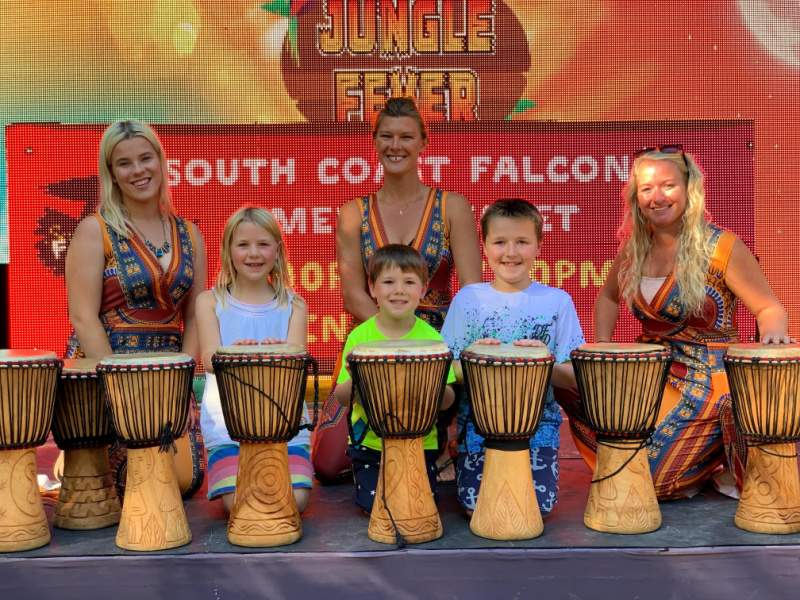 The evening ends with an epic Fire Extravaganza created by Bright Sparks, with two cheeky monkey's lighting up the amphitheatre.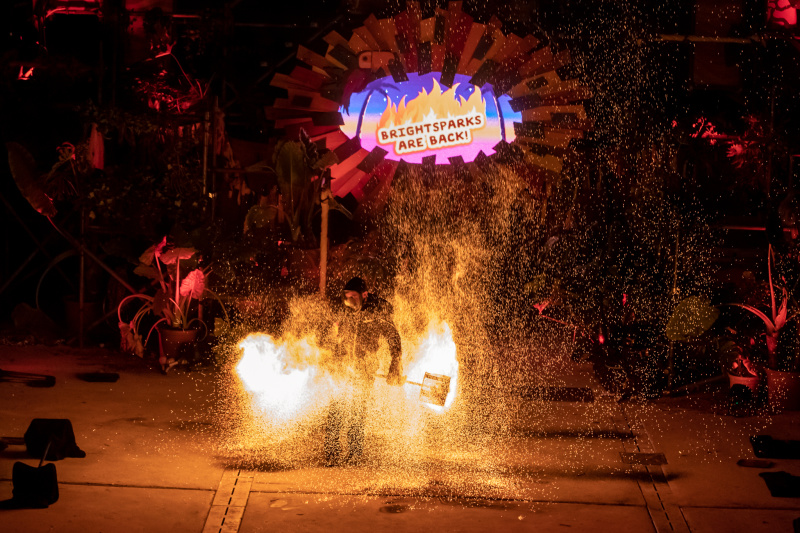 Jungle Fever takes part on Tuesday, Thursday and now Saturdays until 29th August.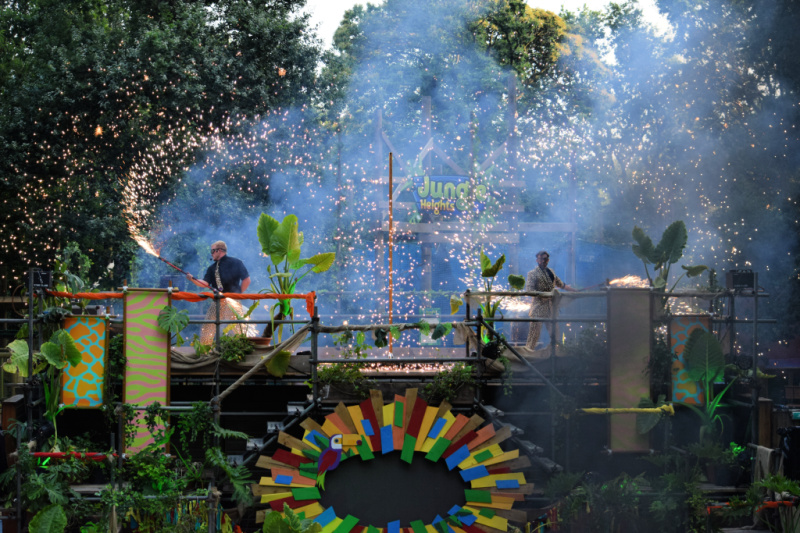 Standard tickets for Robin Hill start from £23 per person in advance, but if you plan on visiting Blackgang chine, the best way to save is to buy a combined ticket, which also allows you 7 days of access to both parks.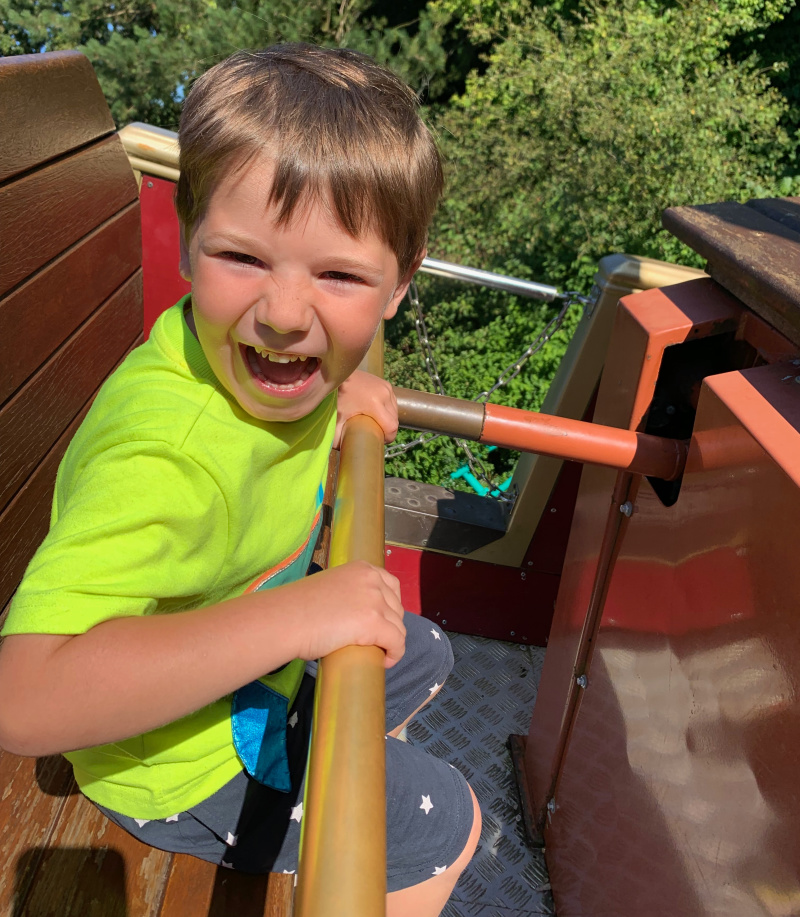 Disclaimer: We were guest of Robin Hill for the purpose of a review. All thoughts and opinions are our own.