We love visiting the Isle of Wight as a family, as even though we can see it from Bournemouth beach, it feels like we are going away as we need to catch a ferry to get there.
This week, we caught the Wightlink Ferry from Lymington to surprise the kids with a visit to their favourite parks on the island – Blackgang Chine and Robin Hill, to check out their summer events.
Our first stop was Blackgang Chine for their Big Night Out.
As well as the attractions we know and love, there are events happening throughout the day and into the evening, with workshops, entertainers and shows and the kids were particularly fond of Cedric the Dragon, although, a word to the wise – don't ask him to sing – it isn't pretty!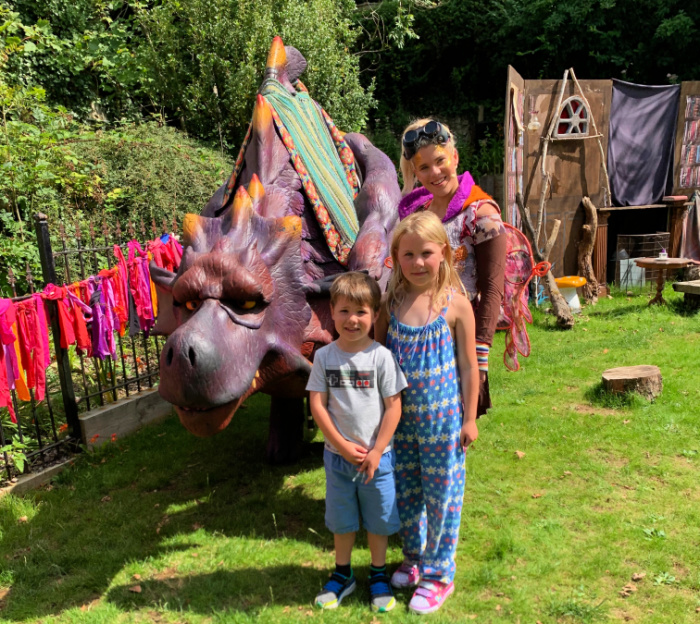 Make sure you take a timetable when you arrive, so you know what is on and when and plan your day around the shows.
The boys particularly enjoyed the Wild West Show at Buffalo Creek, which was full of slapstick comedy and action, but be aware that there is gunfire, loud bangs and fire, if you have sensitive children.
On our previous visits, the kids didn't want to do the rides at Blackgang Chine, but as they get older (and taller), they are definitely starting to face their fears.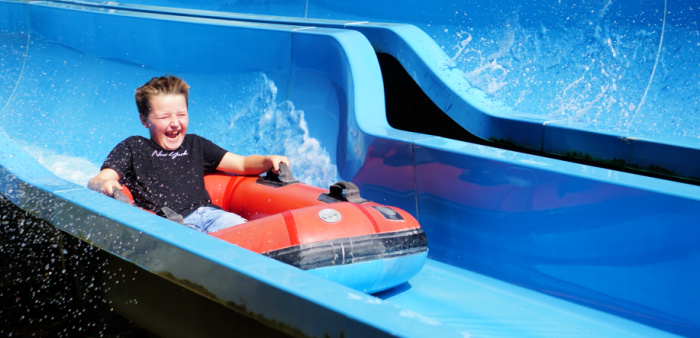 I lost count of the number of times they went on the Cliffhanger Rollercoaster and Waterforce Slide.
It was the evening events that stole the show for us, as when the sun sets, Pirate Cove is transformed into a giant dance floor with a live DJ and a compere who create an epic party atmosphere, finished off with an epic foam party!!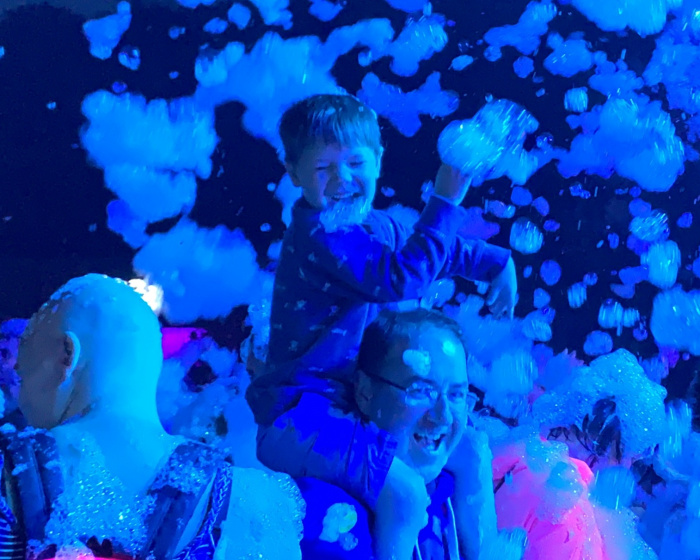 I highly recommend you take the kids a change of clothes, as mine were literally swimming in it at one point and came out soaked!!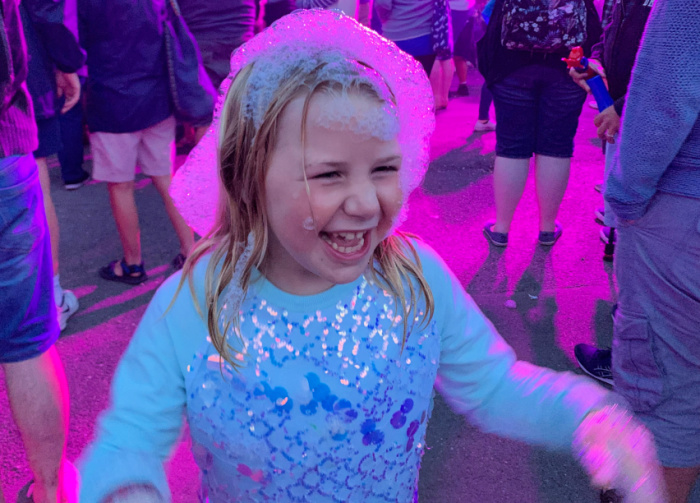 The evening then finishes with a spectacular firework display behind the DJ stage.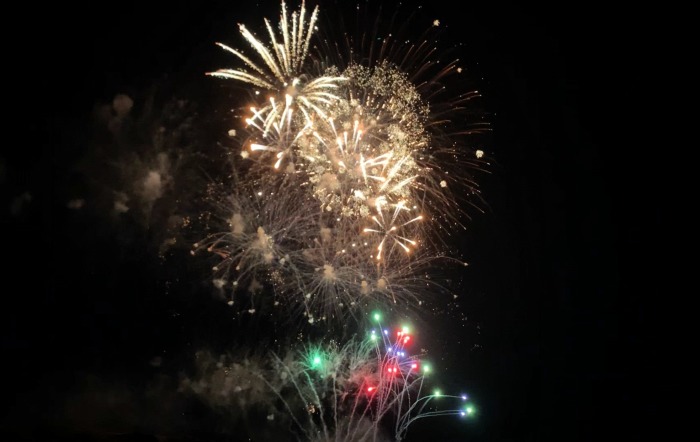 The Blackgang Chine Big Night Out is on every Monday, Wednesday & Friday until 1st September from 10am – 9:30pm and is included in the price of your park ticket.
Make sure you book in advance for the best savings – ticket prices are from £25 per person with children under 4 free.
Disclaimer: We were guests of Blackgang Chine for the purpose of a review. All thoughts and opinions are our own