We are fairly late to the phenomena that is Airbnb, but when planning our visit to Belfast, we decided to give it a try.
I have to admit that our first attempt as booking a property failed, as the owner messaged us to cancel our booking as he was in the process of selling his house.
I assumed a credit would be applied to our account and booked something else almost immediately, however, this is not the case and Airbnb ended up taking a new payment.
It turns out you need to wait for Airbnb to send a special link for you to use (it may also contain a discount) to be able to spend the credit on the account. I ended up having to request a refund which takes around a week to be done and they refused to honour the discount that we have been given for being let down on our first booking – not the best start!
Lesson learned, however, thankfully the rest of our experience was far more positive.
We stayed in a modern ground floor apartment in Cregagh, a short drive from Belfast City Centre, close to shops and amenities and an ideal destination for exploring Northern Ireland as it was within easy access to the Belfast outer ring road and motorways.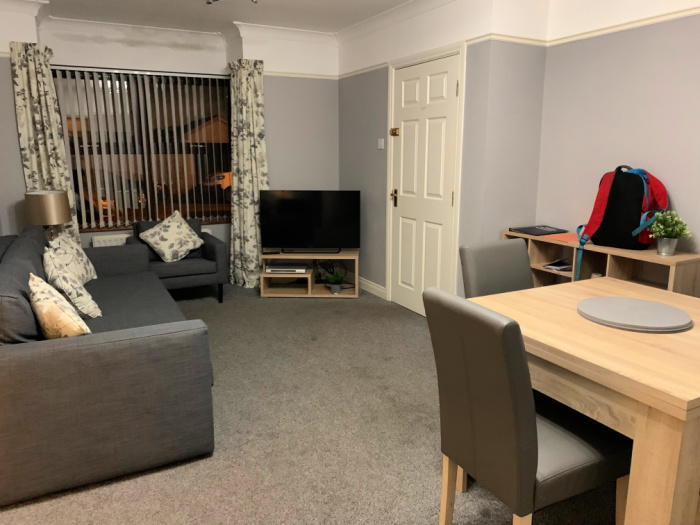 The keys were left outside in a security box, so no hanging around waiting for someone to check us in leaving us free to settle in straight away.
The apartment had everything we needed for a comfortable stay, including cooking and cleaning essentials and we were just up the road from a large retail park, so we could stock up on food.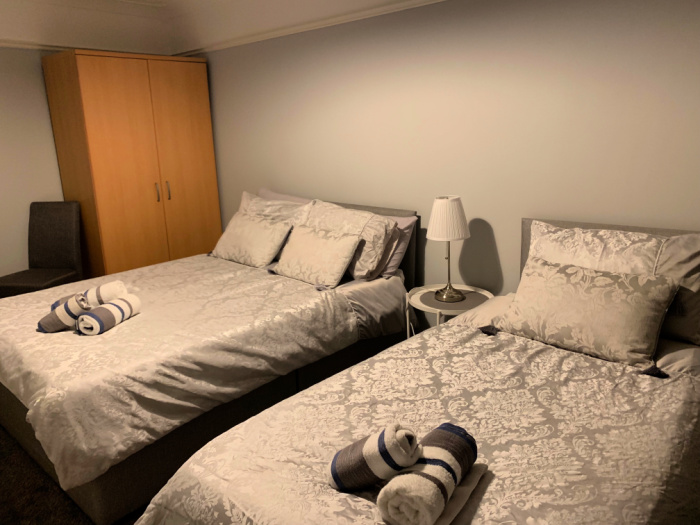 The apartment had two large double bedrooms, one which had a double and a single bed which was perfect for the kids and our room had a king size bed and oodles of storage.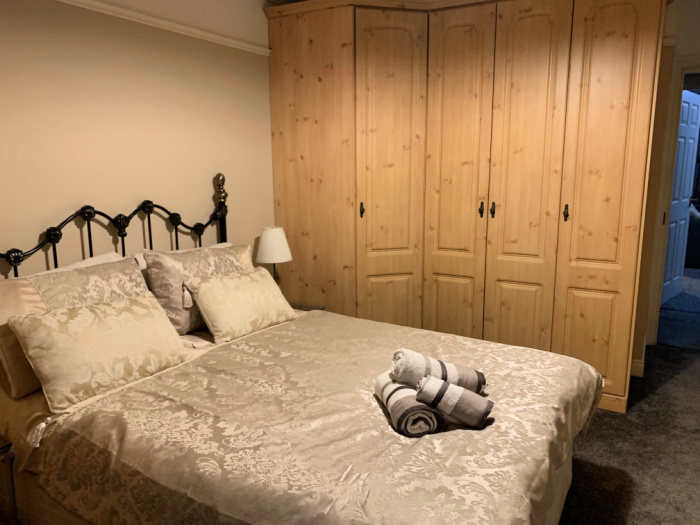 One of the reasons we chose this apartment was that it came with a separate shower and a bath – for some reason most Belfast properties only seem to have a bath???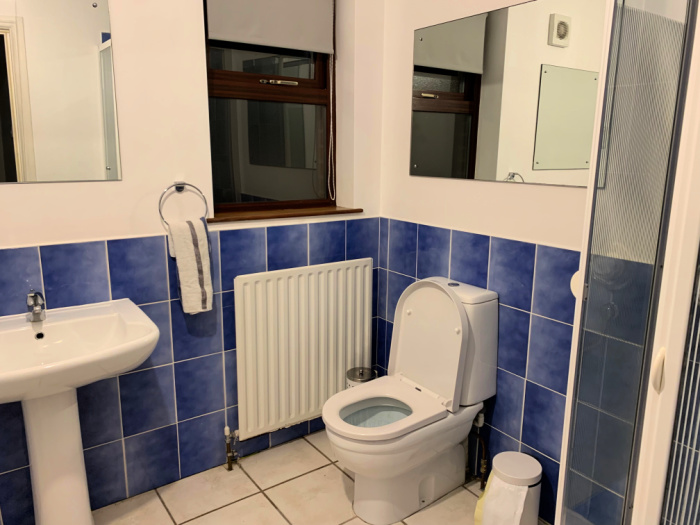 It also had a large patio area, which would be perfect for a barbecue in the summer.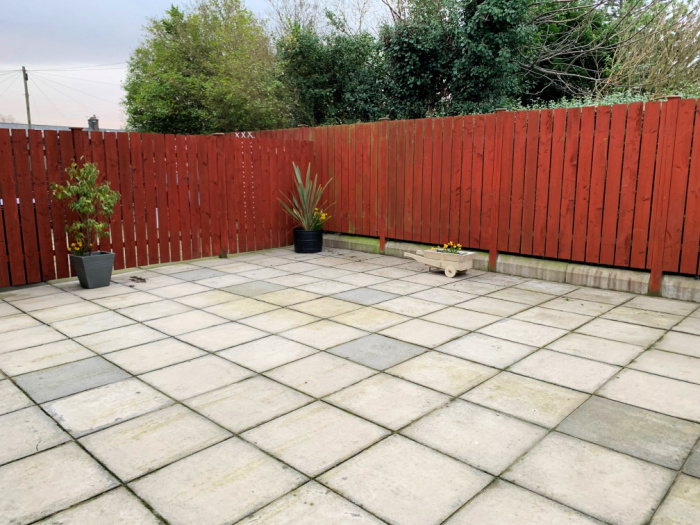 The apartment block had four flats and there was no noise from the neighbours. It also had its own parking space right outside, which was very convenient.
We really enjoyed our stay here and would certainly book it again if we ever came back to Belfast.
Have you used Airbnb before?