Whilst planning our visit to Belfast we received lots of days out recommendations and one of them was the W5 Interactive Discovery Centre, which is situated in the Odyssey building in the Titanic Quarter.
W5 stands for Who, What, Where, When & Why and is a very accurate way of describing the award winning science centre.
The centre doesn't look much from the outside, however, once inside it is four floors of fun, with over 250 interactive exhibits and 6 themed exhibition areas.
The fun starts on the ground floor, where the kids can attempt to make smoke rings, spin a marble sphere on water and even program their own robot.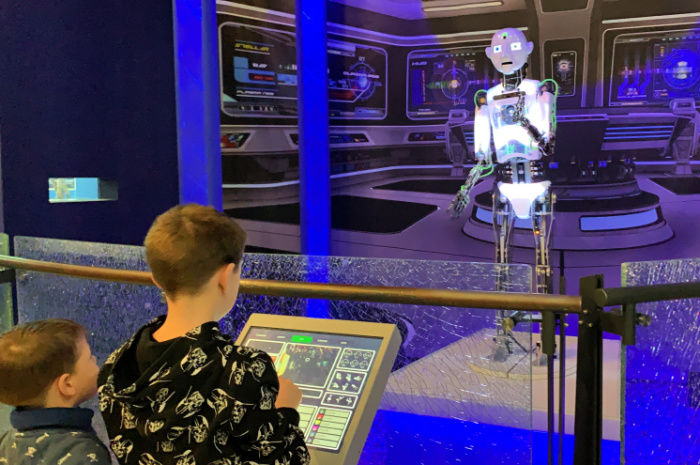 Also on the ground floor is Spacebase, a multi-sensory activity zone for 3-11 year olds which combines soft play with space discovery.
On the first floor is the 'MED-Lab', where you can discover the fascinating world of pharmaceutical and biomedical science.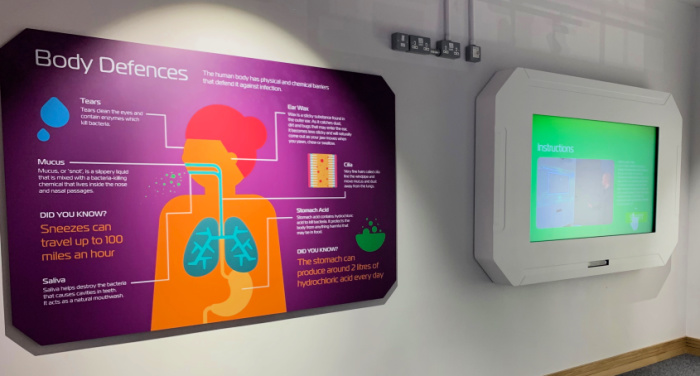 It is an amazing area, packed full of information about the human body and how it works. The kids loved a computer game where they pretended to be snot, trying to catch germs as they entered the body and looking at real life scans of the human body.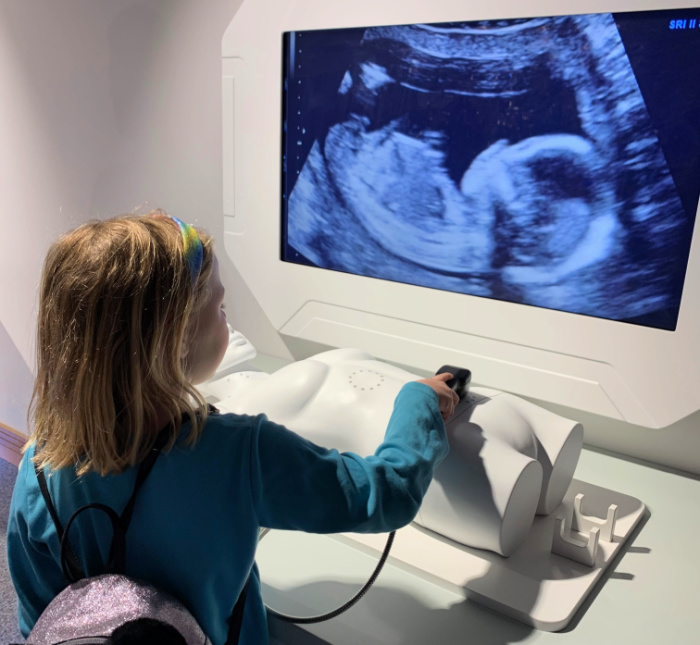 It is all aimed at children and gives them the information in ways that they understand it and even Hubby and I were fascinated and learned lots of new facts.
For younger children there is the chance to play a game of giant operation and listen to their heartbeat being played on a drum.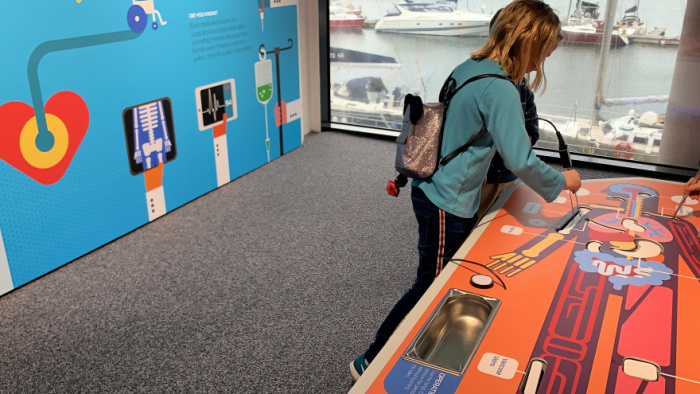 Sebby especially loved dancing in front of a huge screen and seeing a human body move like he did, but showing either the skeleton, the nervous system or the muscles.
The Discovery Zone is aimed at under 8's and lets them get hands on with more simple experiments or play in the role play areas.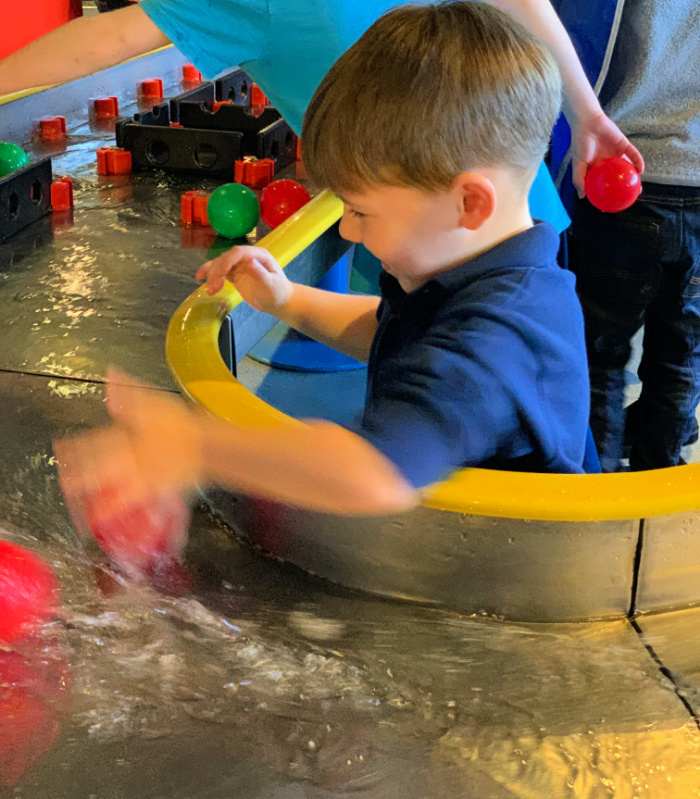 Go features exhibits exploring health, hygiene, genetics, geology, electric circuits, flight and forces.
Have you ever tried to get elevated on the pulley chair and pull yourself up using a 3, 4 or 5 pulley system……..it is harder than it looks!!
We had lots of fun trying out the lie detector machine, although was not sure how accurate the results were……….what was the question that gave this reaction?
See / Do gives you the chance to design and build structures, bring robots to life, make patterns and play virtual sports and it was here we saw our first show – Ice, which was a lot of fun and ended with the making of Steve – a frozen Bubble Monster.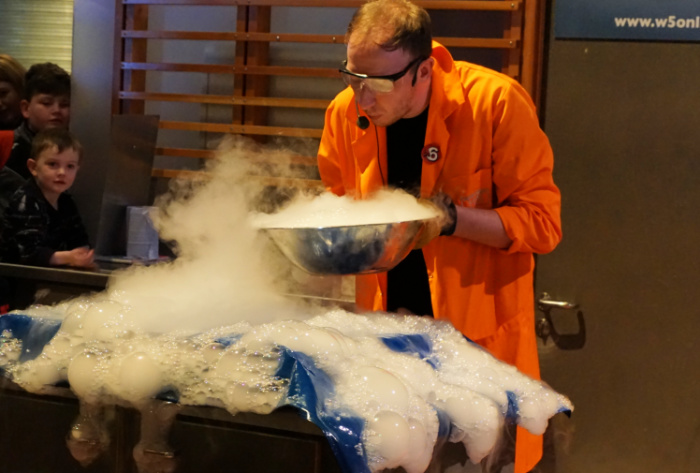 In the middle of the building is Climbit, an unusual mixture of physical fun, exploration and art!
This huge multi-storey three dimensional sculpture specially designed for climbing, which is a cross between a maze and a jungle gym.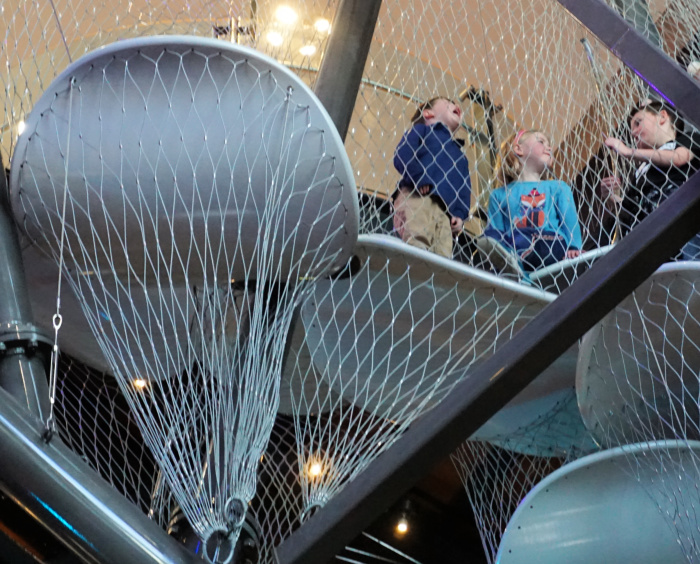 For half term, they had a very special exhibition – Gaia!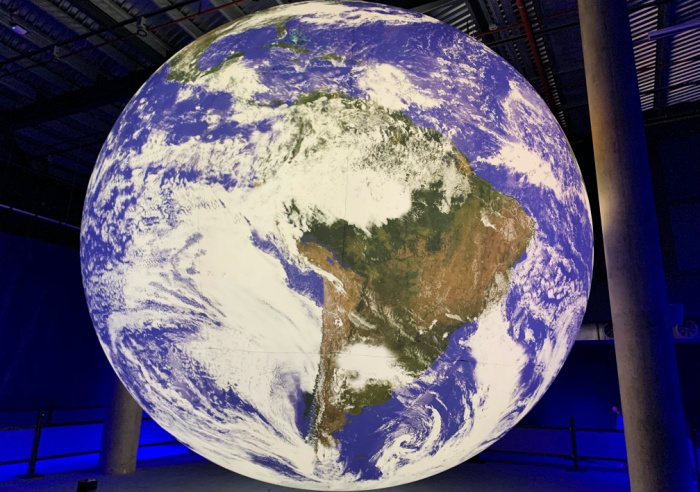 Gaia is a piece of touring artwork by Luke Jerran which features 120dpi detailed NASA imagery of the Earth's surface. The artwork is 1.8 million times smaller than the real earth with each cm of the internally lit sculpture describing 18km of the earth's surface and is a truly fascinating object to walk around.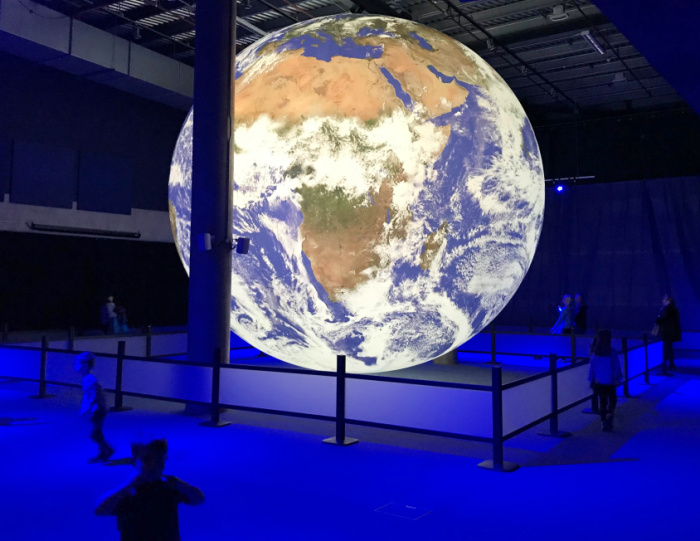 If you are visiting Belfast with the family, I highly recommend a visit to W5, but be prepared to stay there all day, as there is so many fun things for the kids to see and do.
A Family Pass to W5 costs from £29.50 for 2 adults and 2 children and entry to the Spacebase play area is an extra £3.50 per child.