Last week we had three birthday's in our house, Sebastian turned 5 on Wednesday, mine on Thursday and Callan's 21st was on Sunday.
As you can imagine, that equated to a pretty expensive week, so when Hubby asked what I wanted to do for my birthday it involved finding an activity that didn't cost too much.
Our first plan involved London as I was supposed to be attending an event, but when that fell through, Hubby tried to book a kayaking trip out to Old Harry Rocks with Fore Adventure as it is something I have wanted to do for some time, but thanks to the scorching weather they were fully booked.
Finally we decided that we were going to do the walk to Old Harry Rocks, along the southwest coast path from Middle Beach and stop for lunch at the Pig on the Beach.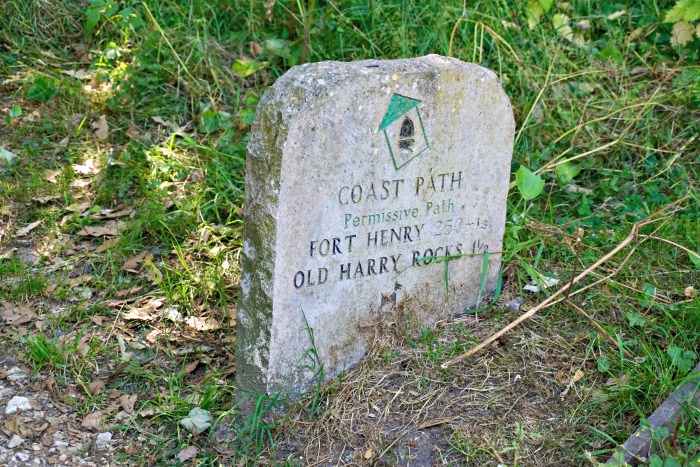 We parked in Middle Beach car park and followed the path up to Fort Henry, a grade II listed World War Two observation bunker overlooking Studland Bay.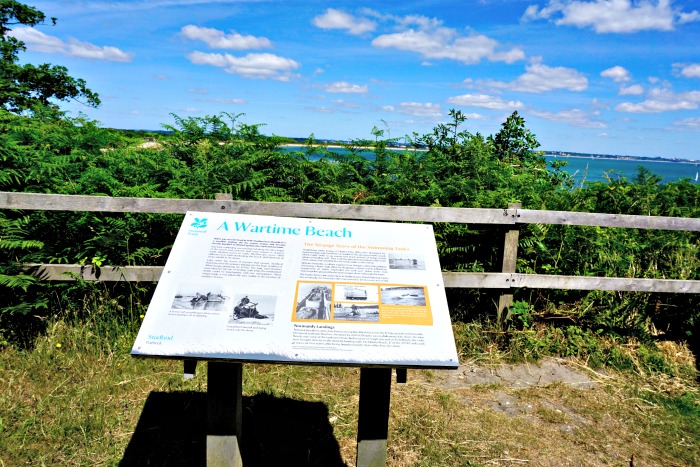 It was built to defend the bay from possible German invasion in 1943 and is located at the top of Redend Point. The bunker is accessible to the public and is an impressive 90 feet long with walls, floor and ceiling all 3 feet thick, plus there is a huge 80 feet (24 m) wide recessed observation slit which lets in some light and offers great views over the bay.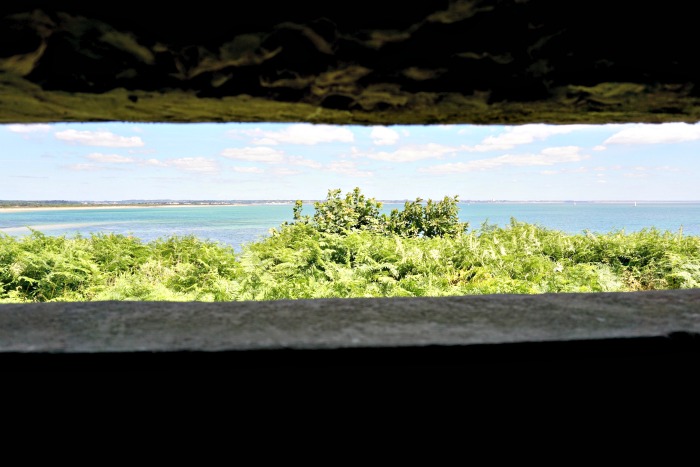 It is fascinating to head inside and I can only imagine what it would have been like to be stationed inside, on the look out for a German invasion.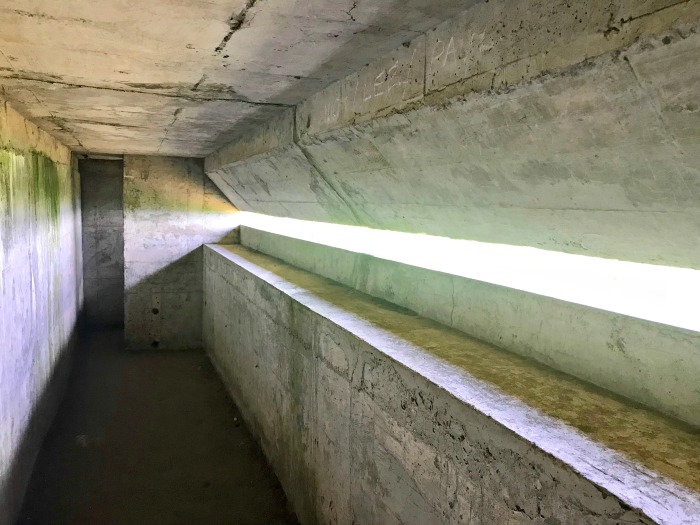 From here we continued along the southwest coast path which took us past the Banks Arms and along the cliffs above South Beach.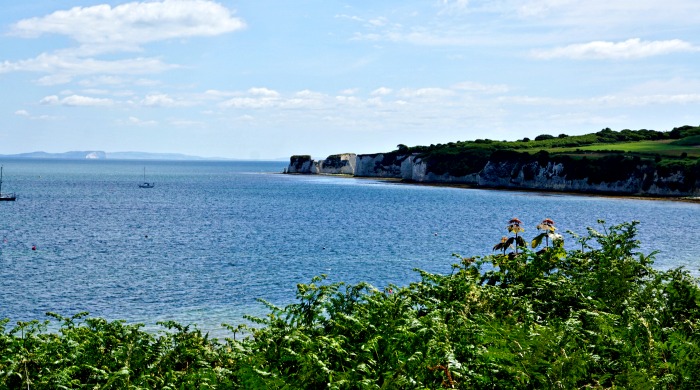 The paths are quite wide and suitable for prams, but be aware you may run into the odd cyclist or horse on the way past.
The walk to Old Harry Rocks themselves took around 45 minutes and having on ever seen them from a boat, it was lovely seeing them from a different angle.
It was quite blustery up on the clifftop, but that also meant it was a lovely clear day and we had spectacular views over Poole Harbour, Bournemouth Bay and across to the Isle of Wight.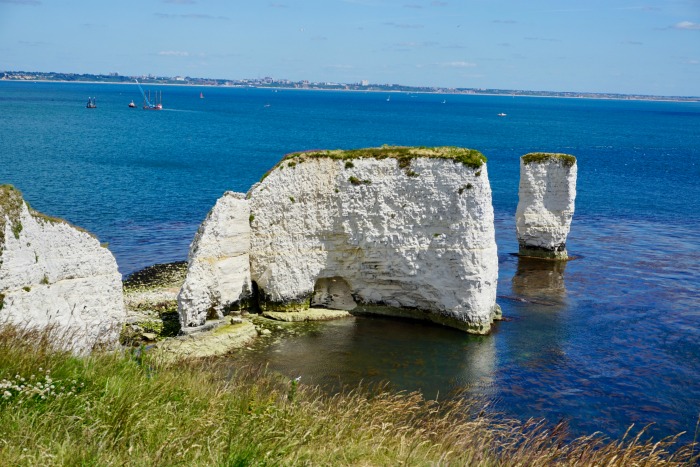 There are three chalk formations to see, including a stack and a stump at Old Harry Rocks, which is the start at the Jurassic Coast. It was then up and over Ballard Down towards Swanage.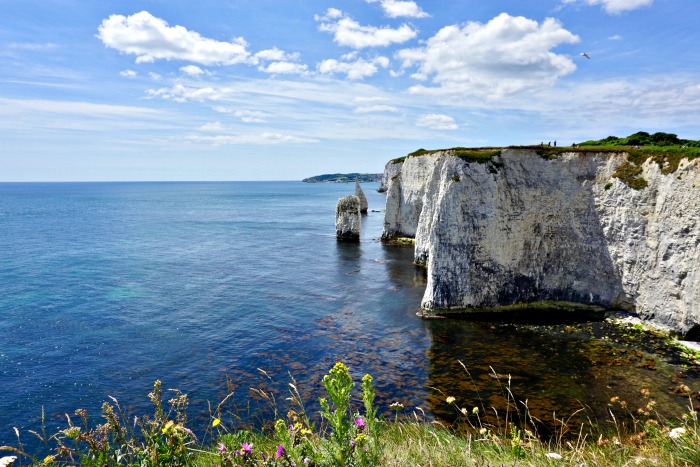 It is at this point that the path gets a little trickier and it is a steeper climb up and over the cliffs, however we both wanted to see the view of Swanage.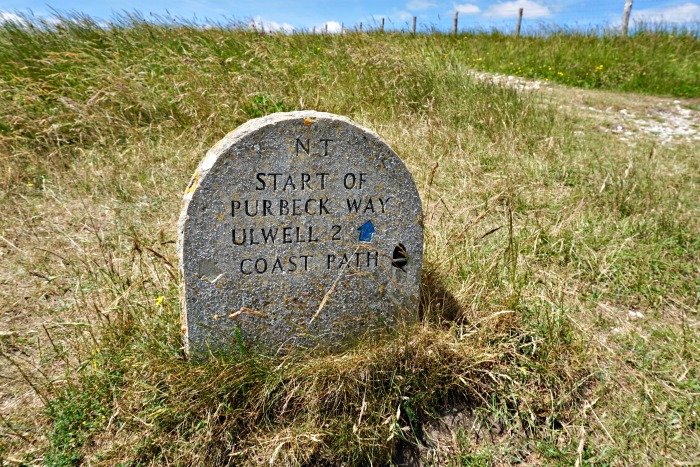 It was definitely worth the walk and next time we would love to walk a little further inland as the views were stunning.
Stood on top of the hill, not only could you look down of Swanage, but Poole Harbour too.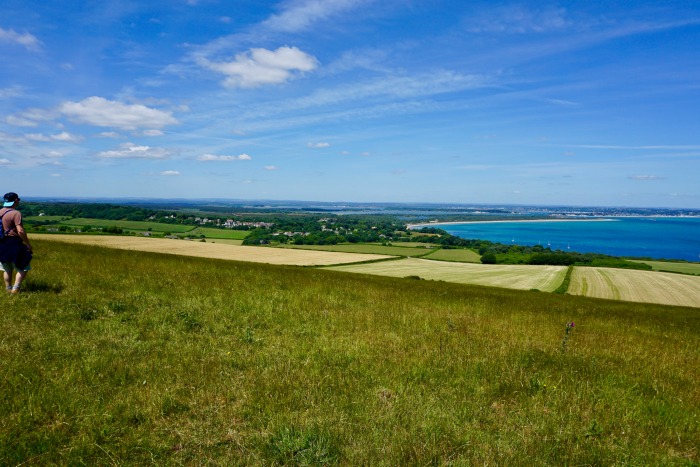 We then re-traced our steps back towards Middle Beach and the Pig on the Beach for a well-earned lunch.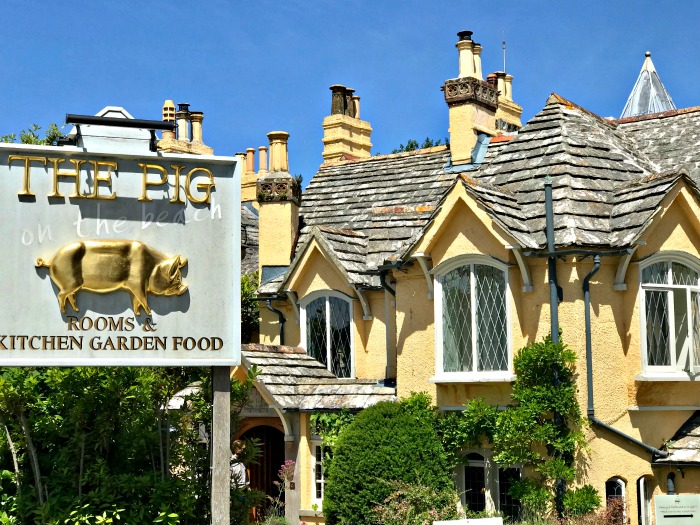 If you want a table at The Pig, you need to book well in advance, but they do have a wood-fired oven on the terrace that serves delicious flat breads and drinks.
All with a stunning view over Studland Bay!!
Our walk totalled 5.3 miles with almost 1,000ft elevation gain.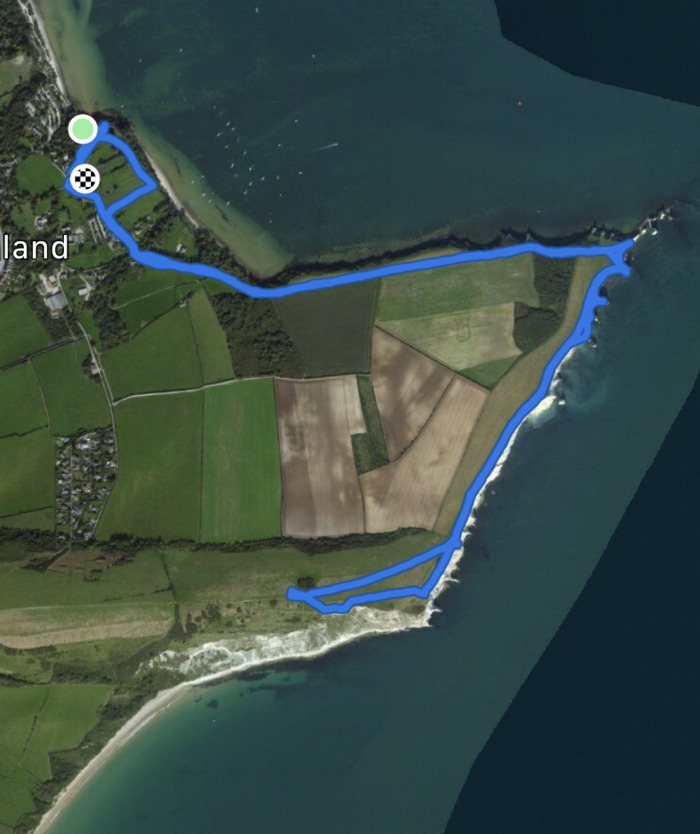 It is a walk we will definitely do again and next time we will take the kids with us too.
Have you walked out to Old Harry Rocks?