One of Sebby's favourite songs from playgroup is the Music Man and he really gets involved with doing the actions.
Singing and chanting together isn't just fun – it's a great way to introduce children to new words. Research has shown that the wider a child's vocabulary is, the better reader they're likely to become.
Now it is not just about the singing, but we have introduced Sebby to the idea of making his own music by tapping, banging or shaking in time with some music. This has introduced him to the idea of rhythms, patterns and beat which are useful for problem solving and reasoning.
Sebby is like any other toddler and loves the opportunity to make lots of noise, and believe it or not it's a good way to develop their language and listening skills.
We are Bigjigs Toys #PlayPatrol agents and we were sent the Wooden Music Set to review.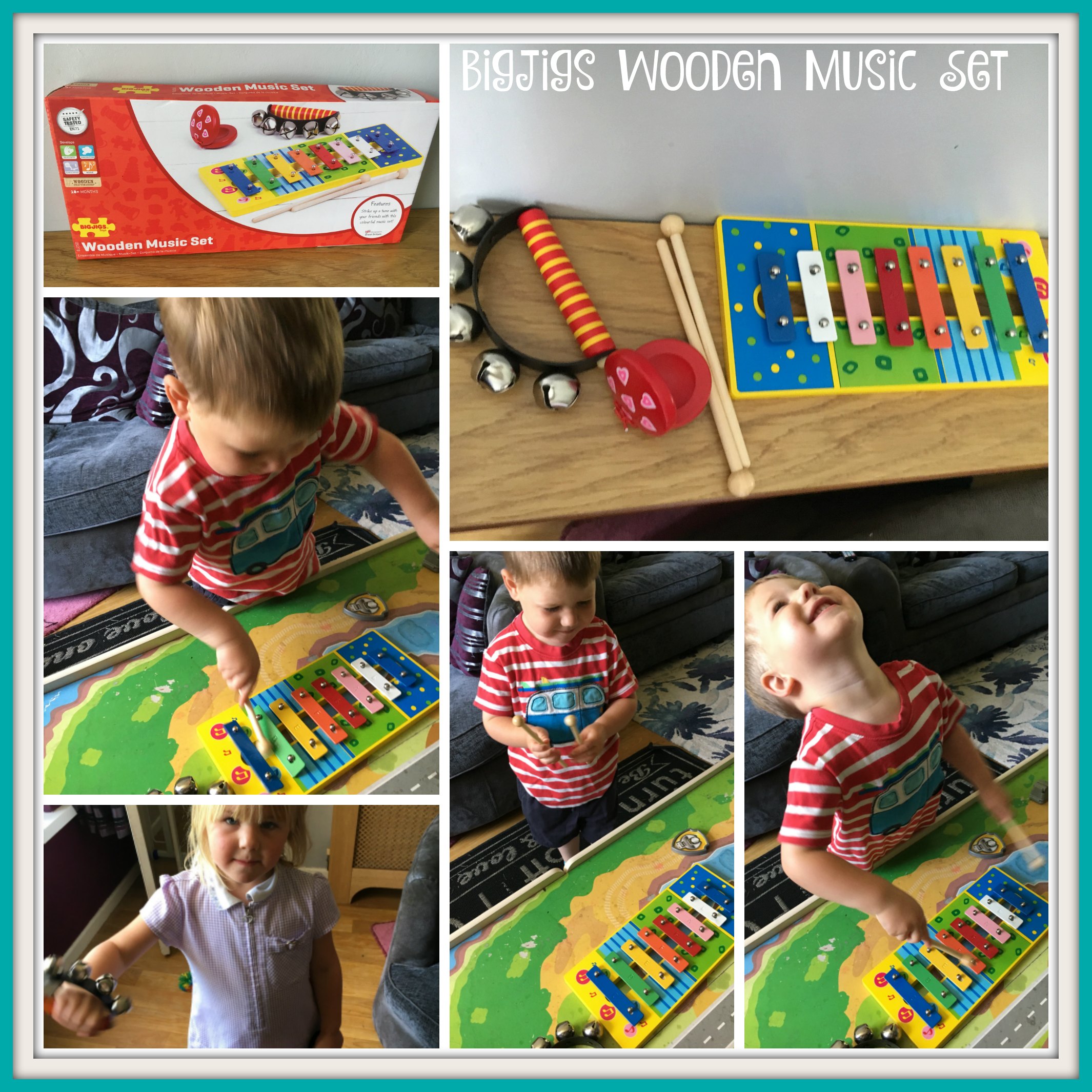 The Wooden Music Set helps children to develop their musical flair from an early age and to understand more about how different sounds can work together. A colourful xylophone, handbell and castanet are included in this set, which is perfect for creative play sessions between friends or family.
Ideal as an early introduction to sound and rhythm and a great way to encourage creativity, helps to develop dexterity and co-ordination and fine motor skills too.
It is not just Sebby that has a new instrument to try – we were also sent the pBuzz to review.
From the makers of ever popular pBone and pTrumpet, pBuzz is designed to capture the interest of younger musicians and teach them the basics of playing a brass instrument in a fun, exciting way.
The pBuzz, the latest invention by Coventry-based Warwick Music, can be played by children as young as three and resembles a recorder crossed with a vuvuzela, but requires the musician to "buzz" their lips to make sound. It is lots of fun to play, but not so good on the ears after a while.
The pBuzz offers a truly authentic experience of a proper mouthpiece, has a range of 6 notes through its moveable slide. The slide positions are outlined by colour, note name (i.e. F, G, A, B, Bb, C) and also slide position from 1 to 6. The colour scheme ties in with any other instruments using the Orff system.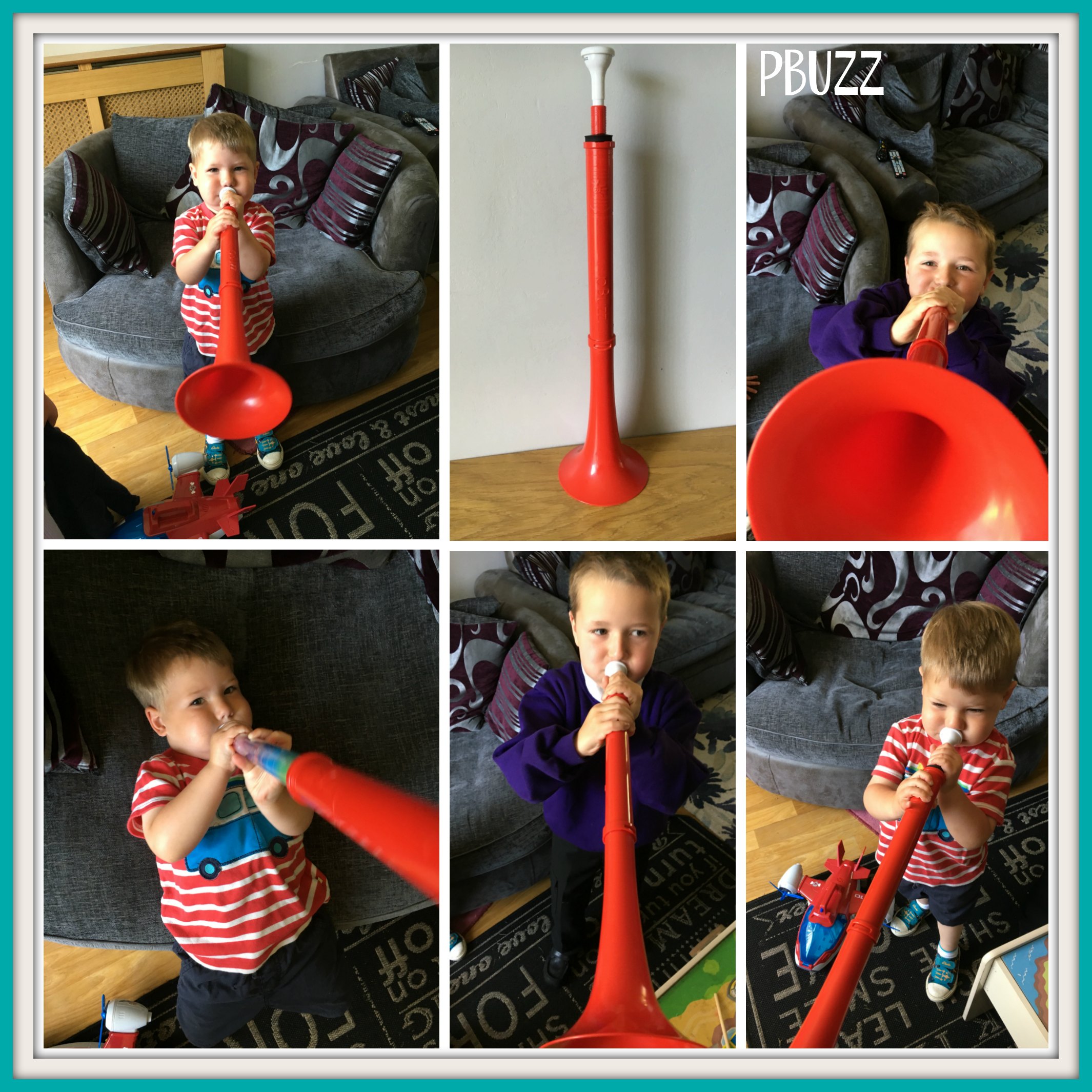 The pBuzz does have a really authentic brass instrument sound and all the kids from Sebby age 3 up to Kian age 15 all enjoy playing it. Isaac has mastered the "New Day Rocks" from WWE entrance although we have yet to manage any proper songs but that will come with practice.
If you are keen to get the kids playing music then both these sets are good fun, but I do recommend you soundproof a room first!
Musical Tutoring
In the digital age and especially in the age of COVID-19, safety and convenience have never been more important. This also applies to teaching children and now even applies to music education. Home Schooling for music has never been more accessible or as desirable as it is in today's age.
Thinking ahead for Sebby's future in music, we checked out Tremolo Guitar School. They offer lessons in music theory, general music tutoring, guitar lessons and will eventually be offering a music aptitude test, which we believe will be available when Sebby will enroll.