We first went to the Spring Tide Festival in 2011 when Eliza was a baby and thoroughly enjoyed ourselves.  Set in the seaside town of Burton Bradstock on the Jurassic coast in Dorset, the festival features passionate local food producers, talented chefs plus an array of exciting exhibitors – all on the World Heritage Site.
For one reason or another we never made it back the following years so this year we were determined not to miss it.
They had over 40 stallholders attending showcasing some of the best food and drink from across the county featuring an all star line up of locally made artisan bread, jams, chutneys, tea, coffee, beer, cider, wine, cheese, chocolate, cakes, confectionary, charcuterie, fish, meat and veg.
As soon as you arrived you got delicious smells wafting past, making your tummy rumble and there was lots to see and do.  We loved the rather ingenious boat barbecue!
The kids were instantly drawn to things they could get involved with.  Isaac especially was transfixed by the Ancient Wessex Network who were exploring ways of making products like they used to in the Iron Age and had a huge array of animal skulls that we had fun trying to identify.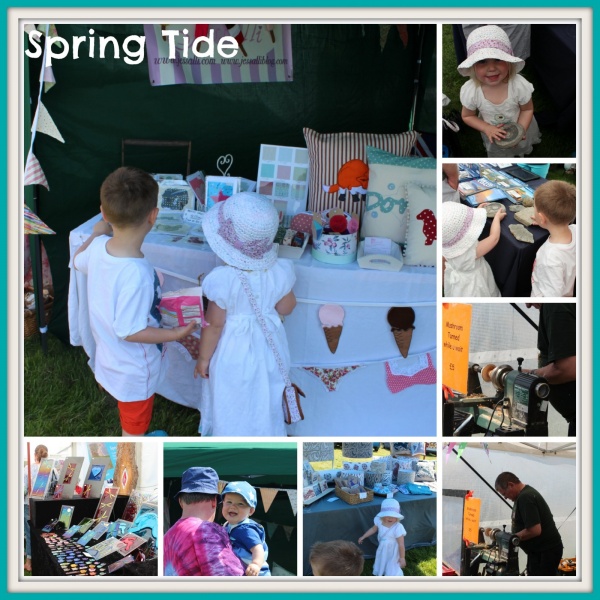 We then watched a man whittling a mushroom and explored some of the stalls.  I fell in love with the ice cream bunting – perfect for the seaside theme bedroom I want to create.
There were plenty of tasty treats to enjoy there or take home and we made sure we stocked up on our favourites.  The whole event had a brilliant festival vibe, with live folk music drawing in the crowds and the chance to meet and cuddle some very cute animals.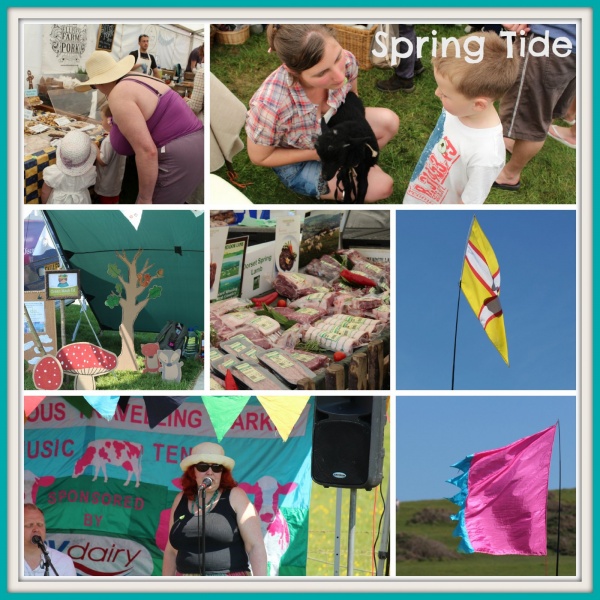 One of Eliza and Isaac's favourite activities was the Green Mash Ed stall where they got to make ice creams.  Not any old ice cream though – special ones for bees and butterflies!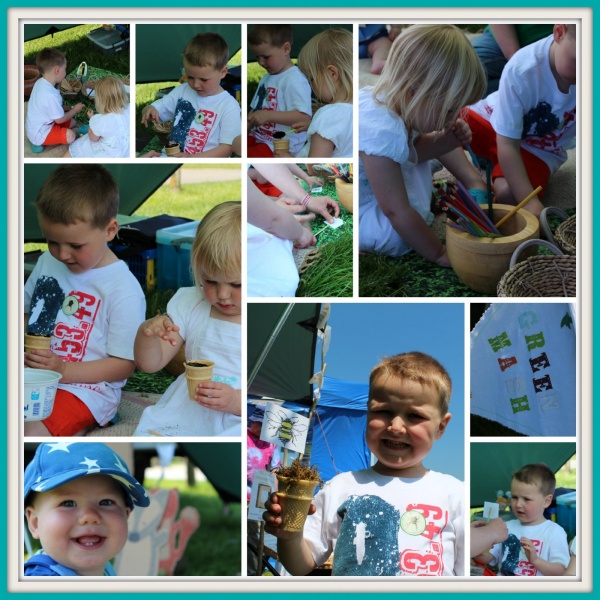 They were given an ice cream cone each and a picture to colour in.  Isaac chose a bee and Eliza a butterfly and they both took their time to ensure their pictures were just right.
In the cone they added some dry moss, followed by a layer of soil, some wild flower seeds and finally a layer of damp moss.  They then added their pictures to their cones so they know which one is theirs.  We cannot wait to see them start to grow.
Next door was another craft stall, only this time it was painting!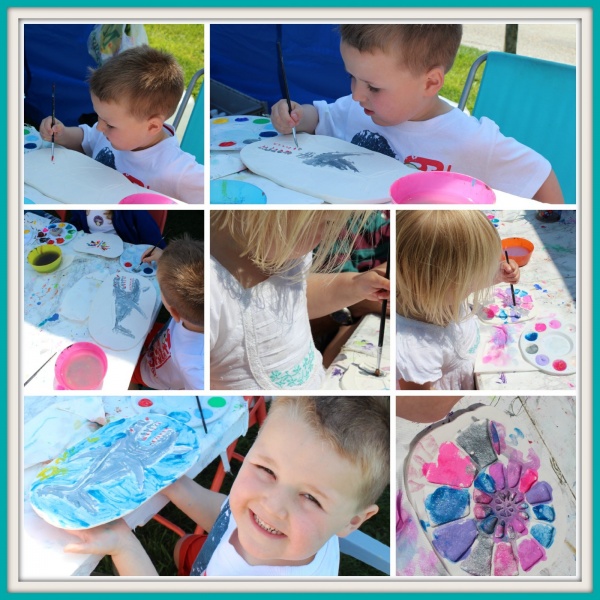 Once they had finished we left them to dry and headed off to explore the beach where we found a traditional Punch and Judy show about to start.
We squeezed an ice cream and some fossil hunting in first and then sat down to enjoy the fun.
Eliza was a little unsure at first but soon started to enjoy herself as they watched Mr Punch get up to mischief.  With all the traditional characters from Mrs Punch to the Crocodile, the baby to the Policeman the adults were enjoying it just as much as the children were, and there was soon a large crowd.
Once it had finished we headed back to collect their paintings and then made our way back to the car, stopping to admire a few vintage cars on the way.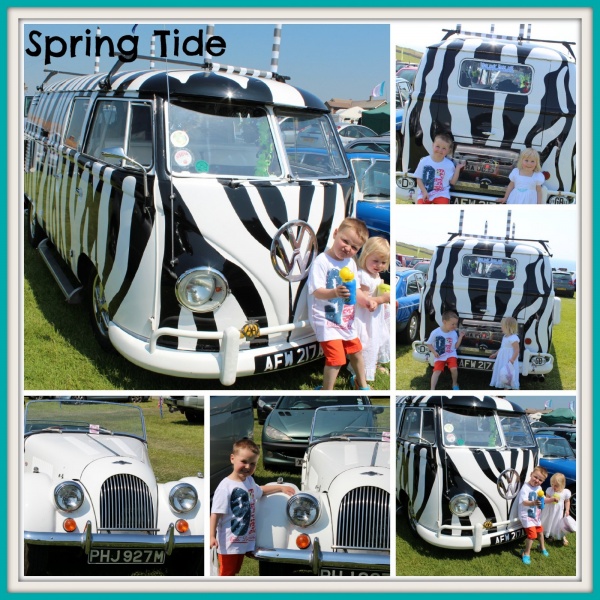 We cannot wait for next year!